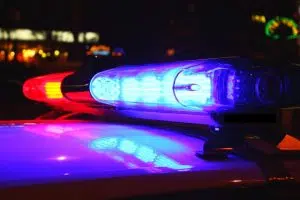 A Cranbrook youth faces several charges and a second teenager has been identified after a rash of crime over spring break.
Thieves targeted at least 11 vehicles last week according to RCMP, along side reports of break and enters and property damage.
Staff Sgt. Hector Lee suggests they immediately had an idea of who was responsible.
"We ran into this a few months back," he says. "I cannot comment about whether it's a similar or same group, but I think people can draw inferences for themselves. This is not a pure coincidence here."
There were two separate incidents during March 26th and 28th.
According to Lee, the first involved a suspect rummaging through cars as well as breaking into a nearby property.
The second spree saw a suspect simply damage vehicles and property by smashing windows and using a BB gun.
A youth has been arrested, charged, and released on conditions in connection to the first incident, while another individual has been identified in the other matter and charges are pending.
Lee implies the suspects are familiar to RCMP and his detachment tries to implement measures to prevent offences from continuing.
However, he says often times they have the cooperation of parents to keep their children out of trouble.
"In cases such as this, sometimes we don't have that support," Lee insists. "We look at things such as imposing curfews, certain conditions that try to keep them at bay and try to keep them heading on a better road. A more constructive path than a destructive path."
– Cranbrook RCMP Staff Sgt. Hector Lee