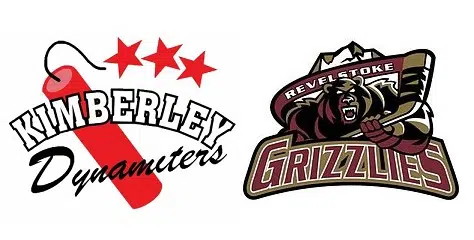 It's coming down to a best-of-three series between the Kimberley Dynamiters and Revelstoke Grizzlies in the KIJHL Final.
The two teams are tied at two games apiece with Game Five on Thursday at the Civic Centre.
Forward Brandt Bertoia says it's simple, they need to put the puck in the net.
"I think the biggest thing is bearing down on our scoring chances." says Bertoia. "Scoring one goal throughout two games is just not good enough, it's not going to get us through to win the finals."
The Nitros lost 4-1 in Game Three and were shutout 1-0 in Game Four after winning the first two games.
Bertoia says the two teams are extremely evenly matched.
"It's a pretty good rivalry after four games honestly." says Bertoia. "We don't like each other which is fine and creates more intense battles in the corners."
Each game in the final has been won by the home team to this point.
Kimberley has lost just two regulation games at the Civic Centre in the regular season and playoffs combined.
The Dynamiters have outscored Revelstoke 8-7 in the series so far.
The winner of the final moves on to the Cyclone Taylor Cup – BC's Junior B Championship.
– Brandt Bertoia, Kimberley Dynamiters forward