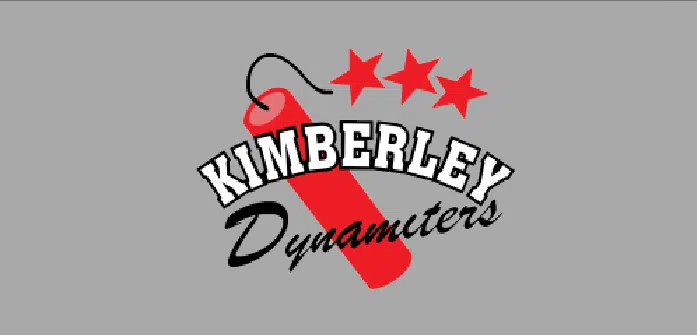 The Kimberley Dynamiters silenced the Revelstoke Grizzlies 5-0 Thursday night.
The win gives the Dynamiters a 3-2 series lead in the KIJHL Final.
Nitros netminder Cody Campbell made 21 saves in the winning effort for his third shutout of the postseason.
Campbell says it was a character win after two tough losses.
"You never want to be up against the wall and we really showed that we are the better team." says Campbell. "Game Four easily could have gone our way but a couple posts, a couple missed nets, nothing to worry about and that was the biggest think that [Head Coach] Derek [Stuart] says is we don't need to change anything. What we've been doing is working."
Campbell says he felt great between the pipes.
"I was seeing pucks well [and] guys were clearing the net for me so I could get the lanes." says Campbell. "[The Grizzlies] didn't have a ton of chances but when they did have their chances I felt like a was square and beating pucks on my feet and making good visuals attachment on those pucks."
The Dynamiters are just one win away from securing their seat in the Cyclone Taylor Cup – BC's Junior B Championship.
Game Six is Friday night in Revelstoke.
– Cody Campbell, Kimberley Dynamiters goaltender