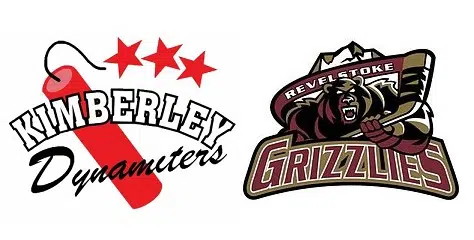 It's win and you're in for the Kimberley Dynamiters.
The Nitros are one win away from securing a seat in the Cyclone Taylor Cup with Game Six of the KIJHL Final Friday night in Revelstoke.
Kimberley leads the best-of-seven series three games to two.
Head Coach Derek Stuart says it's a quick turnaround from Game Five Thursday night but they'll be ready.
"Our guys are in good shape and we're able to roll our lines for pretty much most of the game." says Stuart. "I'm hoping [the bus trip] doesn't impact the game too much. I think one area where we'll have to manage it is just the shift length."
Stuart also says they need to keep their emotions in check.
"That will be the toughest part." says Stuart. "Trying to just play a shift at a time and not thinking about what could happen because there's a lot of work for us to do to try and get the result we want."
If the Dynamiters win it will be their second KIJHL title in four years.
If Revelstoke takes Game Six there will be a decisive Game Seven played Sunday night at the Kimberley Civic Centre.
– Derek Stuart, Kimberley Dynamiters Head Coach