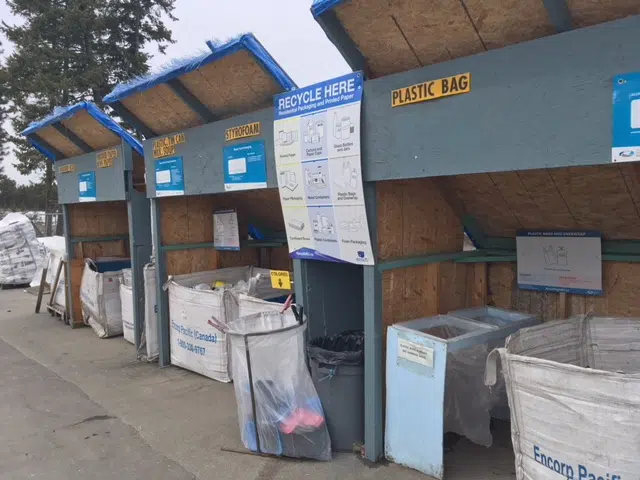 The RDEK is trying to strike a deal to improve recycling services in the region while helping out tax payers.
The Regional District is negotiating with Recycle BC to bring six depots to the East Kootenay that will allow for more items to be disposed of properly.
Environmental Services Manager Kevin Patterson says it's a long time coming.
"We've had a lack of service to our residents here in Kootenays, with the Cranbrook Bottle Depot being the only current Recycle BC depot in the region," Patterson explains. "So, by entering in an agreement, we'll expand that service throughout the Kootenays and in addition we'll expand the variety of recyclables we'll be able to collect in that program.
Products accepted by Recycle BC that are not accepted in the yellow bins placed through the East Kootenay include styrofoam, all plastics and film, tetra paks and cartons.
Not only would residents be able to properly dispose of more material, but Patterson explains an agreement could reduce costs for taxpayers.
"Under the current situation consumers, or residents int he Kootenays, pay for recycling twice," he points out. "They pay at point of sales, and those funds go to the Recycle BC program, but because we are not served in the Kootenays residents [here] pay again in taxes which go to the yellow bin program."
The RDEK wants depots in Cranbrook, Kimberley, Elkford, Sparwood, Fernie and Invermere.
– RDEK Environmental Services Manager Kevin Patterson