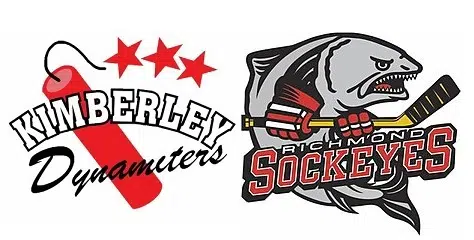 The Kimberley Dynamiters are in desperation mode.
The Nitros play their second game of the Cyclone Taylor Cup Friday evening versus the host Richmond Sockeyes.
Kimberley fell 3-0 in their opening game against the Delta Ice Hawks.
Stuart says they need to treat Friday's game like it's Game Seven.
"We need to recognize first off that it's a do or die for us [Friday] and play like that like we have in some past games in our own league playoffs." says Stuart. "We need to go out there and play like it's our last chance because it is."
Stuart says playing with urgency and desperation is a must.
"It's a Game Seven mentality for our players and they're going to know that's the case."
The Sockeyes won their opening game 4-1 over the Campbell River Storm.
The Dynamiters close the round robin on Saturday afternoon against the Campbell River Storm.
Kimberley finished second in the 2015 Cyclone Taylor Cup – the last time they competed for a BC Championship.
– Derek Stuart, Kimberley Dynamiters Head Coach