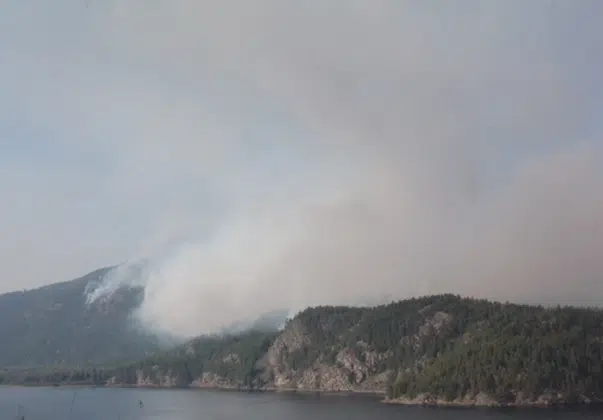 A new study suggests the price of mitigating wildfire risk around Cranbrook is a lot cheaper than the cost of an evacuation.
The City is releasing the results of a feasibility analysis for removing hazardous fuels from approximately 30,000 hectares (HA) of forested Crown land in 48,000 HA surrounding the community.
"We felt that it's probably as economically devastating to evacuate a community, as it is to have a fire come into the community," says the report's main author Robert Gray. "So that's why we chose the evacuation and it was quite timely considering what happened last year with 60,000 people on evacuation at times up to six weeks."
2017 was the worst wildfire season in B.C.'s history, and the East Kootenay saw it's fair share of flames.
Hundreds of properties were affected by evacuation alerts or orders in our region, and some of the blazes grew past 1,300 HA.
Although Cranbrook wasn't under any notices last year, there is a great concern from municipal politicians and staff that if something isn't done it is only time before a massive fire threatens the community.
The study predicts an evacuation of Cranbrook would have an economic impact of $13 million a day, up to $51 million over three days, and would cost the average household $744 for leaving for a single day.
Gray suggests lower income residents could be wiped out by a lengthy evacuation.
Meanwhile, it is estimated it would cost $22 million for the initial treatment of wildfire fuels in the forested areas surrounding Cranbrook.
The City believes there could be economical benefits by undertaking mitigation work alongside local stakeholders in the timber industry.
The study shows the value of the wood harvested from forested areas wouldn't pay for the treatment work entirely.
However, Gray believes there is economic potential and one option is to reinvest portions of stumpage revenue, estimated to be $90 million a year, into wildfire fuel mitigation.
– Report author Robert Gray