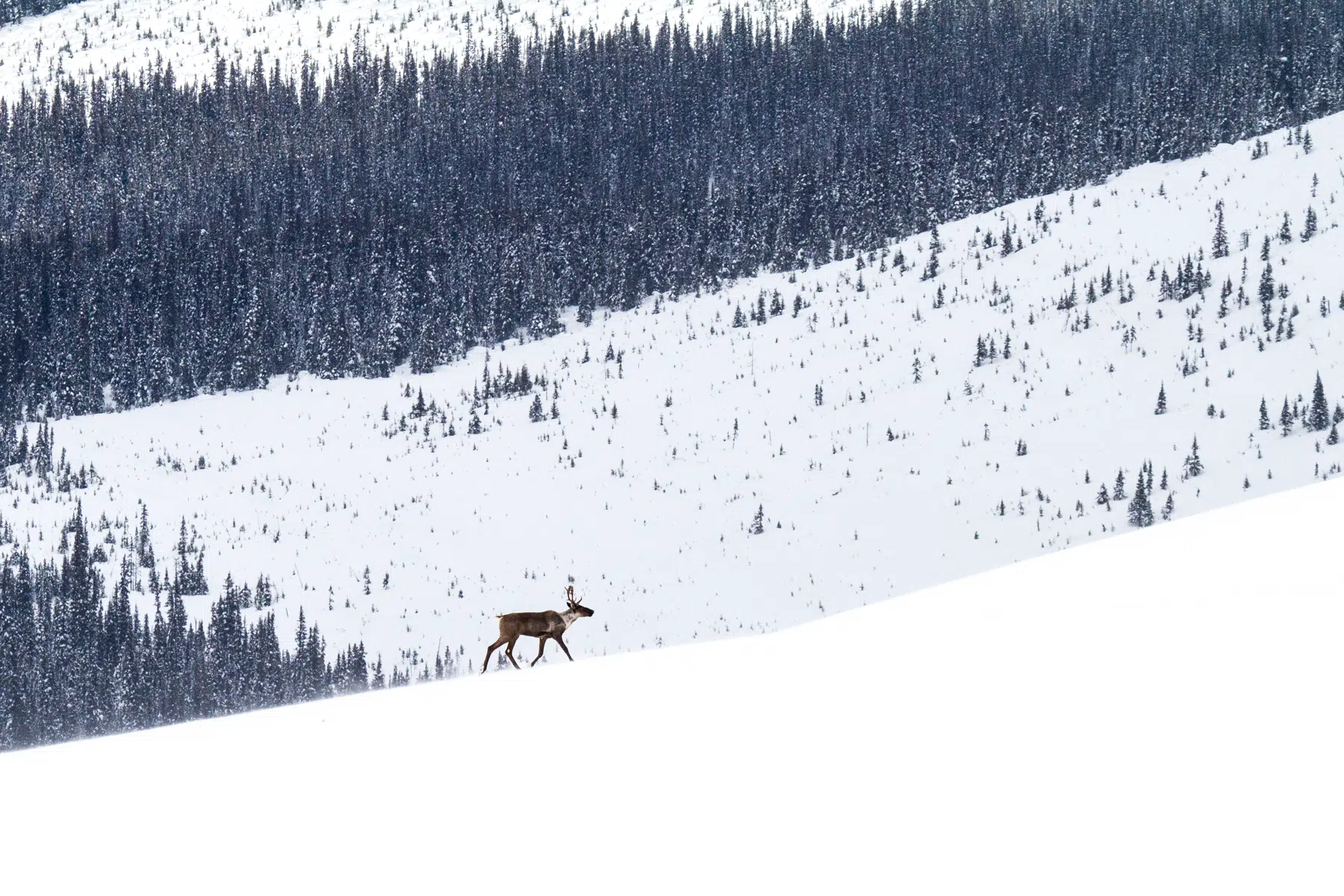 A local conservation group says the dire situation with the south Selkirks caribou herd should be a wake up call.
After a recent aerial census, biologists have determined there are only three animals, all female, left in the herd.
That's down from 11 last year and nearly 50 five decades ago.
Wildsight's John Berganske calls the situation devastating and says unless immediate action is taken, herds in our region won't be far behind.
"We have great concerns over what's going on in the south Purcells here, with the herd at about 13 animals," Berganske states. "Unless actions are taken we may end up in a similar situation."
Predation, industry and the spread of recreation are all said to be factors for declining caribou populations.
Fewer than 250 mountain caribou remain in the Kootenay and Columbia area, most found in herds around Revelstoke.
"The situation is actually quite dire," Berganske asserts. "We're really hoping that we're not going to continue to see these kinds of losses with the caribou herds because we're really losing a big,big factor in terms of the eco-systems here in southern British Columbia right now."
The BC Government did announce Friday they would spend two million dollars on creating the Caribou Habitat Restoration Fund.
However Berganske wants more done.
"This tragic loss of all but three caribou in the south Selkirks herd has to be a wake-up call for Environment Minister Catherine Mckenna to act on her responsibility under the Endangered Species Act to protect all critical habitat right now."
Southern mountain caribou, a unique ecotype who live in the inland temperate rainforest of B.C.'s southern interior, feed exclusively on tree-growing lichen in the winter, and need old growth forests to survive.
Caribou are not just extremely sensitive to disturbance from motorized recreation, but packed winter trails in their habitat make them more vulnerable to predators.
– Wildsight Conservation Director John Berganske