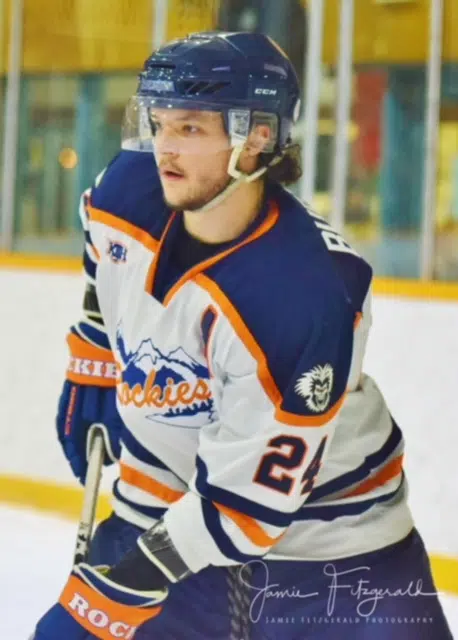 A former Columbia Valley Rockies defender is making the jump to US college hockey.
Davin Burton has commited to the University of Central Oklahoma Bronchos of the American Collegiate Hockey Association
Burton spent three years with the Rockies posting 69 points in 145 career games.
The 20-year old blue liner says he never envisioned playing college hockey when he started his junior career.
"Over the span of the three years, I grew and developed as a player with the Rockies." says Burton. "My Head Coach Wade Dubielewicz has connections and talked to the coach at UCO and as long as I can keep playing the way I left off in Invermere, things should go well for me."
Burton says he's grown a lot in every facet of the game since coming to Invermere three years ago.
"I grew a little, gained some weight and went to the gym and got stronger." says Burton. "Overall it helped me get to where I am now."
Burton joins Kimberley goalie Cody Campbell as the second player from the KIJHL's Eddie Mountain Division to join UCO next season.
– Davin Burton, former Columbia Valley Rockies defenceman
(Photo courtesy of Jamie Fitzgerald // CV Rockies)