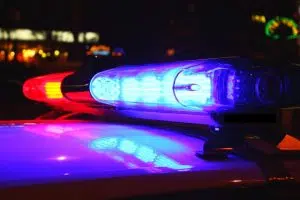 RCMP say a dangerous driver was taken off the road last week after putting East Kootenay residents at risk.
Police received multiple calls Thursday of a dangerous driver outside of Cranbrook.
Staff Sergeant Hector Lee says Cranbrook and Kimberley RCMP, along with other detachments, worked together to track down the suspect.
"It was all over the place. We had East Kootenay Traffic Services involved, we had our police dog services involved, just to try and track this fellow down before he really hurt somebody," Lee says. "We were pretty close to making the decision and actually pursuing."
Lee says police followed the man from Cranbrook to Kimberley and even considered calling in air support to pursue the suspect.
"This case here with the matter of driving and the fact that this wasn't stopping, we were getting to that point," Lee says. "Luckily, we were able to track this fellow down in Kimberley and Kimberley RCMP members were able to locate him outside his vehicle and have an opportunity to arrest him."
RCMP learned the vehicle in the incident was stolen and the suspect was prohibited from driving.
The man is facing multiple charges including dangerous operation of a motor vehicle and possession of stolen property.
– Staff Sergeant Hector Lee, Cranbrook RCMP