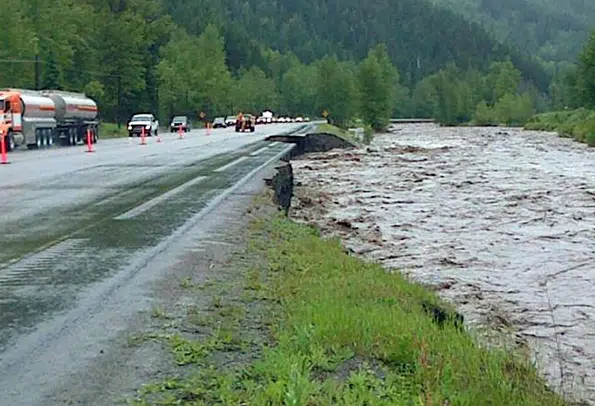 Mother nature will play a big role in whether or not there will be any flooding in Fernie.
City staff announced late last week they will be monitoring local streams and creeks after a high streamflow advisory was issued for the Kootenays.
Emergency Program Coordinator Brendan Morgan says rain and high temperatures could cause areas of Annex Park and James White Park to flood.
He says if current temperatures remain the same, the community should have no issues.
"We have a higher snow pillow than most years, but it seems like the temperatures are helping us, staying cool at night, warm during the day," Morgan says. "Also we are not getting the precipitation, which is also good."
Morgan says anyone who usually experiences flooding can take as many sandbags as they need from the city's Public Works Yard.
– City of Fernie Emergency Program Coordinator Brendan Morgan