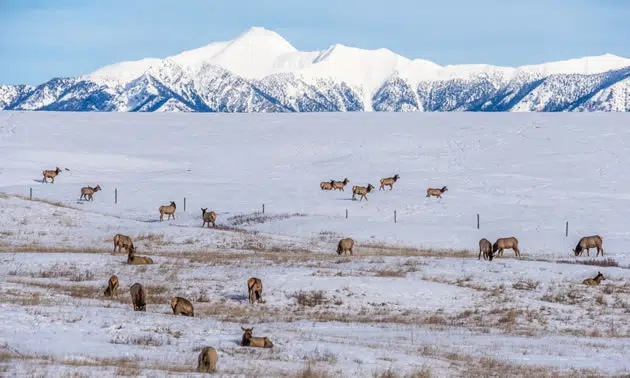 A local conservation group feels the Province needs to invest more money and resources into wildlife before entire species of animals disappear.
The BC Wildlife Federation is responding to a recent survey of rocky mountain elk in the East Kootenay trench, which showed at least a 50 per cent drop in populations over the past decade.
Director Jesse Zeman says a lack of investment in managing wildlife has led to the significant decline.
"Over the last thirty years, BC has been consistently and constantly cutting the amount of money put in to managing fish and wildlife and natural resources," Zeman says. "As a result, we are starting to see these things decline. BC has one of the most diverse jurisdictions in North America and at the same time, is one of the most underfunded."
Zeman says local populations have been suffering through nutrition issues and predation.
This has led to low numbers of calves surviving to their first birthday.
Zeman says similar declines are being seen with moose and big horned sheep.
The survey results come weeks after Wildsight announced caribou herds were nearly wiped out in the South Selkirks and South Purcells mountain ranges.
– BC Wildlife Federation Director Jesse Zeman