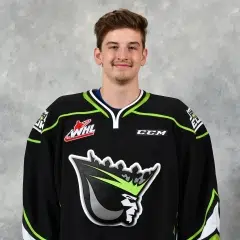 The Kootenay ICE traded their 2018 third sound (48th overall) selection to the Edmonton Oil Kings for forward Davis Murray.
Murray picked up a goal and four assists in 45 games with the Oil Kings last season.
The 18-year old has 16 points in 97 career WHL games.
The Oil Kings selected right winger Carson Latimer 48th overall in the 2018 Bantam Draft Thursday morning.
(Photo courtesy of the Edmonton Oil Kings)