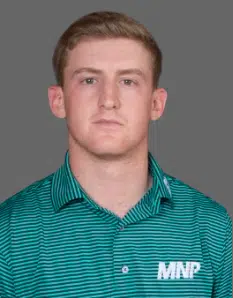 A pro golfer from Kimberley is soaking in his experience on the PGA Latin American tour.
Jared du Toit has spent the last seven weeks playing in five different tournaments in four different countries.
du Toit says he hasn't had any 10-out-of-10 performances but the experience has been outstanding.
"Outside of golf it's been really cool getting to travel." says du Toit. "I've been anywhere from Guatama to Tijuana to Aregentina and now Jamaica so it's been a lot of travel but it's been very cool as well."
du Toit missed the cut at the BMW Jamaica Classic this past weekend after shooting four under.
The 22-year old says his goal is to capture a win either on the Latin American Tour or the Mackenzie Tour in Canada this year.
The next stop on the Latin American Tour is the Costa Rica Classic which gets underway May 10th.
– Jared du Toit, professional golfer