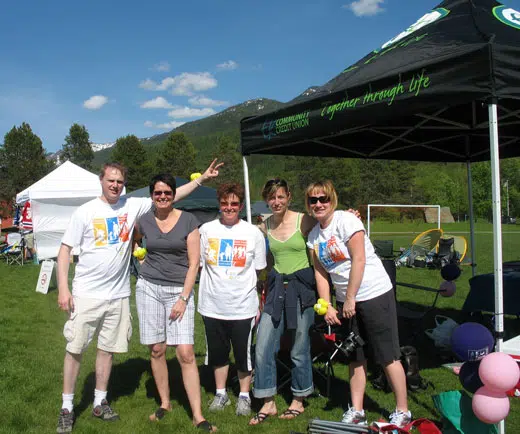 Teenagers in Cranbrook are hoping to bring back one of Cranbrook's largest cancer fundraisers.
Mount Baker students led by Karen Feng and Jasmine Beaulac are organizing Relay For Life June 8th in the Key City.
The last Relay was held in 2016 at the College of the Rockies track.
This time, Beaulac feels the Mount Baker field would be a great fit for the event.
"Preperations have been doing pretty good," Beaulac says. "We've talked to some businesses who have helped give some prizes for different events that will happen. Donations in general have been coming in, so that's been nice."
Beaulac says all of the volunteers they gathered from school have lost a loved one to cancer.
The group is looking for donations from community businesses to help support the cause.
(Photo from past Cranbrook Relay For Life)
– Cranbrook Relay For Life organizer, Jasmine Beaulac