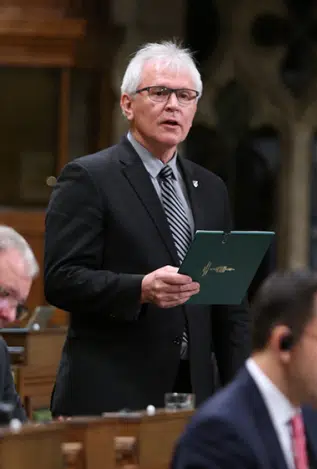 The MP for Kootenay-Columbia says all levels of government need to act together to ensure mountain caribou survive in the region.
This following findings released by Environment Canada last week showing ten herds in Southern BC and Alberta were under imminent threat of being wiped out.
Wayne Stetski says the federal government has a responsibility to make sure the Provinces are working on recovery plans to protect species at risk.
He says saving the mountain caribou will be complicated and require both the Province and the Federal government to work together
"The Federal Government needs to be in consultation with the Provinces and in this case, with British Columbia," Stetski says. "In the end, Provinces have to take on a lot of delivery of recovery initiatives, but ultimately the Federal government is responsible for the long-term wellbeing of species that are listed under the Species at Risk Act."
Last month, Wildsight announced caribou populations in the South Purcells and South Selkirks were reaching critical lows, with only seven animals left between the two herds.
They also blasted the BC Government for its lack of action in protecting caribou herds in the southern parts of the Province.
– Kootenay-Columbia MP Wayne Stetski