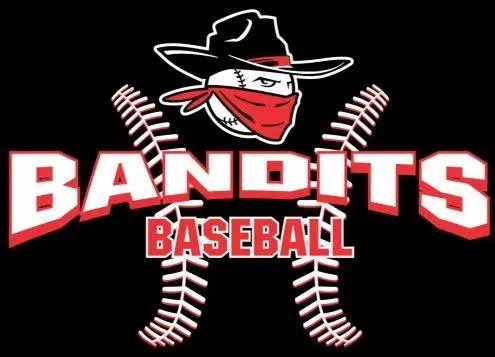 The boys of summer are back.
The Cranbrook "A" Bandits begin play in Libby this weekend for the Loggertown Wood Bat Classic tournament.
The Bandits take on the Missoula Pioneers Saturday followed by games against the Calgary Redbirds and Mission Valley Mariners Sunday.
The "B" Bandits are on the road for a pair of double headers against the Mission Valley Rockies and Clark Fork Cougars.
"B" Bandits Head Coach Robin King says they're approach is to treat every game like it's opening day – even on opening day.
"What I've heard historically from Coach Paul [Mrazek] is that the teams typically start off pretty good because they're excited, it's opening day and we want to carry that forward from what really is the opening day right through the whole season." explains King.
King – who is the new coach of the "B" squad – says he's excited to be a part of the Bandits program.
"The expectation is for everybody to give one hundred percent and to apply the things that we've been working on for the past week." says King.
– Robin King, Cranbrook Bandits "B" Head Coach