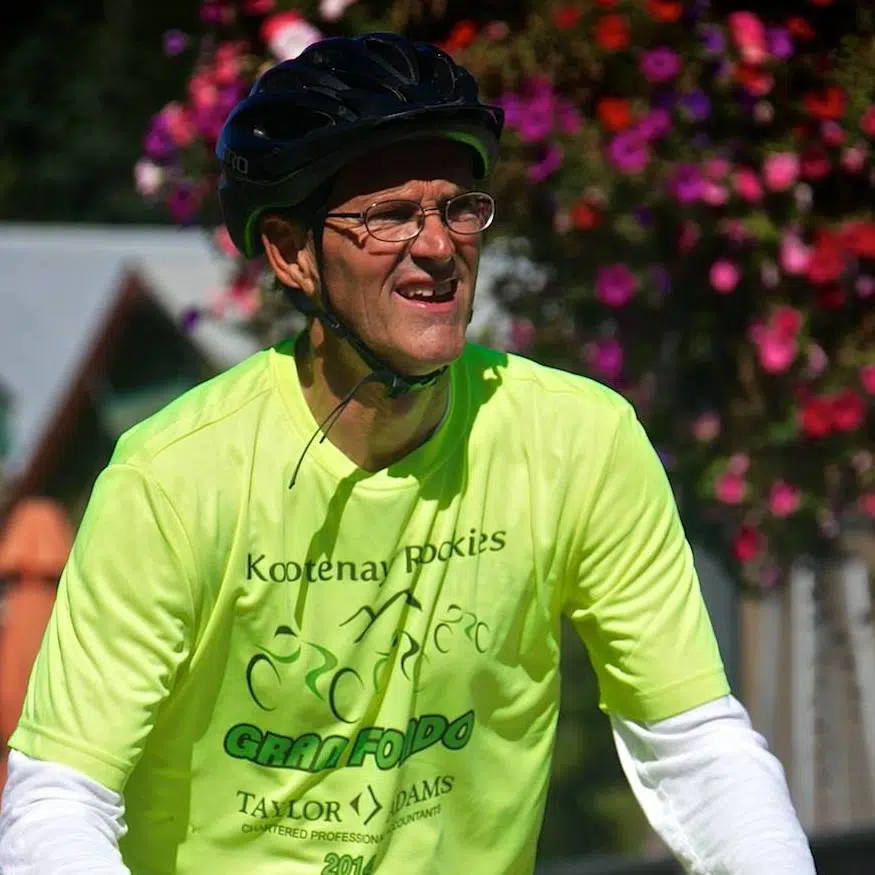 A Kimberley couple are set to bike 800 kilometres in eight days for a Parkinson Disease fundraiser.
Brent Jossy and his wife Leah are set to take part in Tour de Eddie, where they will travel from Kimberley to Josephburg, Alberta just outside of Edmonton.
Jossy says the goal of the ride is to raise $10,000 in honor of his father Eddie.
"It just started actually just my wife and I. It was in the winter and we were sitting down watching TV and we thought that we probably could do something for my Dad," Jossy says. "We looked at our skill set and what we could do and thought we could ride up to Edmonton."
The ride begins June 2nd and you can follow the journey on the Tour de Eddie Facebook page.
You can donate to the Jossy's cause on the Parkinson Association of Alberta website.
– Brent Jossy, Tour de Eddie