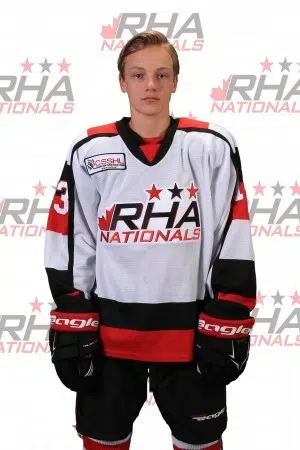 A young Kootenay ICE prospect says he's been working his whole life to get to this point.
Skyler Bruce was selected 29th overall by the ICE in the 2018 Bantam Draft this month.
The 15-year old was the first forward selected by Kootenay this year.
Bruce says he's excited to join a young core of talented players in Peyton Krebs, Connor McClennon and much more.
"I've heard so much about them, I know how good they are and it's just the coolest thing ever that I was one of the first forward to be drafted [by the ICE] and I'm just really grateful and really happy that I was."
Bruce collected 21 goals and 19 assists in 30 games with Rink Hockey Academy Bantam Prep of the Canadian Sport School League last season.
Rink Hockey teammate Carson Lambos was selected second overall by the ICE as well.
"It's awesome having him drafted there, it was really cool for him." says Bruce. "Me and Carson go way back and I think it's really awesome, just me and him playing together still."
Bruce describes himself as an offensive threat.
"Someone who's going to get a goal if we're up or we're down."
– Skyler Bruce, Kootenay ICE draft pick