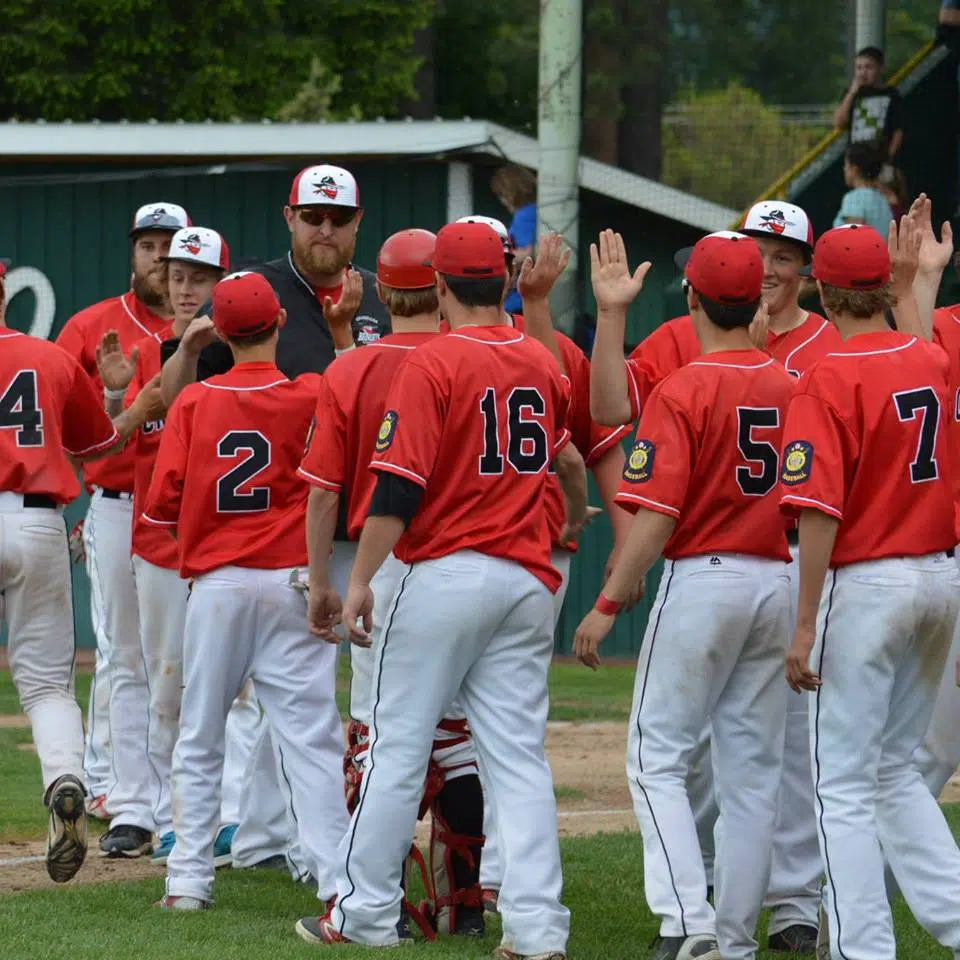 The Cranbrook Senior Bandits swung a hot bat despite dropping two of three games over the weekend.
The Bandits were in Libby, Montana for the Loggertown Wood Bat Classic.
Cranbrook opened the weekend with an 8-7 win over Missoula on Friday but followed that with a 12-5 loss to Calgary and fell 15-8 to Mission Valley on Saturday.
Head Coach Paul Mrazek says they were hitting the ball really well.
"The players did a great job of knowing the scoreboard and situation and swinging for that." says Mrazek. "We scored 21 runs in three games."
Mrazek says they'll have better results once they start working on pitching and defence mechanics.
"We haven't done a lot of situational stuff." explains Mrazek. "The kids haven't had a lot of reps on the field with us. Last week we had a lot of administration and just getting started talking about systems and stuff like that so we haven't done a lot there."
The Senior squad is back on the diamond this coming weekend in Kalispell.
– Paul Mrazek, Cranbrook Senior Bandits Head Coach