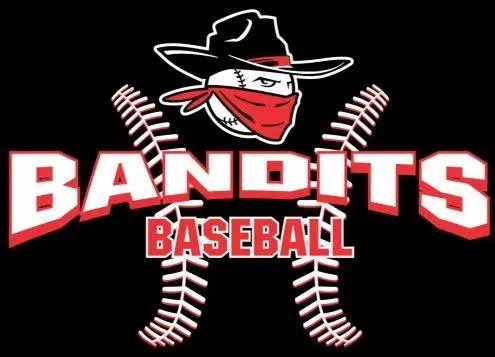 The Cranbrook Junior Bandits had a strong finish to their first weekend of baseball.
The "B" squad was in Ronan, Montana where they lost 18-8 and 13-3 to the Mission Valley Rockies on Saturday.
The boys bounced back strong defeating the Rockies 9-7 on Sunday before beating the Clark Fork Cougars 16-11.
Head Coach Robin King says it was night and day the way the team played on Sunday.
"We came out and we competed hard." says King. "We beat the same team that we had lost to twice the day before in a really [tightly] contested game, everybody played really well and it was a great weekend."
The Junior Bandits play a pair of doubleheaders against Kalispell and Libby this coming weekend.
King says they want to work on their team play ahead of their home opener.
"Putting the team first and getting together so that everybody supports each other whether you're on the bench or whether you're on the field, just building each other's confidence." explains King. "We've got the physical talent, no doubt about it, we just have to develop that mental talent."
The Cranbrook Senior Bandits were also in action this past weekend. Those results can be found here.
– Robin King, Cranbrook Junior Bandits Head Coach