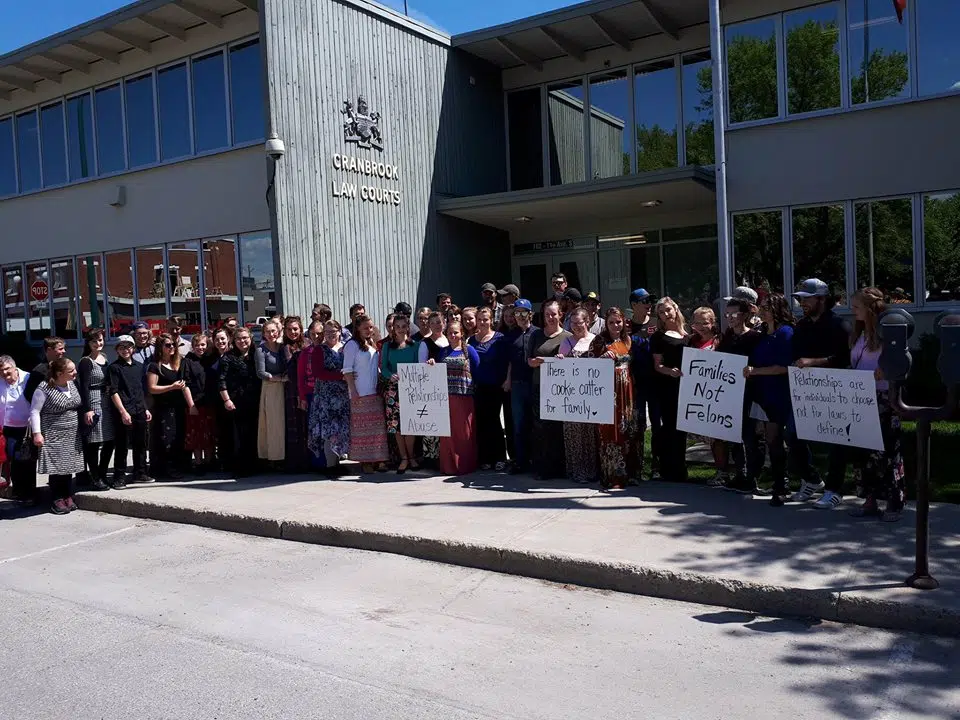 Sentencing began Tuesday for two men from Bountiful convicted of polygamy last year.
Wives and children of the Blackmore family filled two courtrooms at the Cranbrook courthouse as the Crown suggested prison terms for Winston Blackmore and James Oler.
Some of the family members were holding signs saying "Families Not Felons" and "Relationships are for individuals to choose, not for laws to define!"
Crown counsel submitted to Justice Sheri Ann Donegan that Blackmore be sentenced to a prison term of 90 days to six months.
They also suggested Oler be imprisoned for one month to 90 days.
Meanwhile, Blackmore's lawyer called for a conditional or absolute discharge in the case.
He says that way Blackmore can continue working and supporting his family.
No person has been prosecuted for polygamy in Canada in over sixty years.
The maximum sentence for polygamy under the Criminal Code is five years in prison.