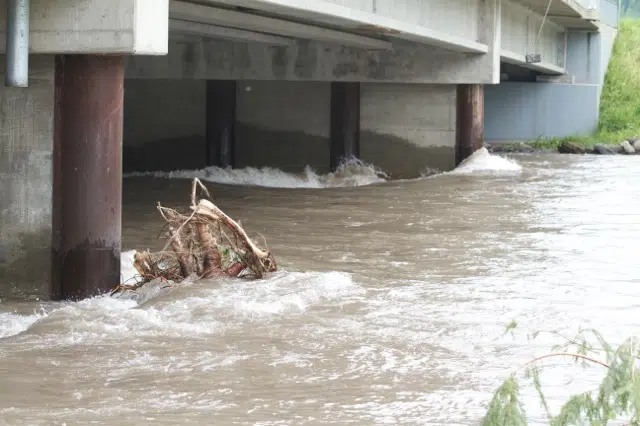 Environment Canada has issued a special weather statement over impending thunderstorms in the East Kootenay.
The weather forecaster says showers and thunderstorms over the next few days could impact areas affected by overland flooding.
Forecasters expect 20 to 40 millimetres of rain by late Friday, with the potential for brief heavy downpours throughout the region.
They expect some areas could see 15 millimetres of rain within an hour Wednesday, with showers continuing for the rest of the week.
– With files from Environment Canada