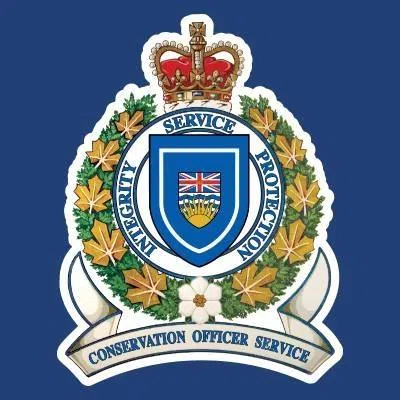 On May 4th, 2018, Invermere Conservation Officer Service was alerted to some illegal shooting near a remote property.
Information was called into the Provincial RAPP line that a vehicle had stopped near an Invermere home and fired a .22 calibre rifle likely at Columbian ground squirrels that were prevalent in this area.
The following day, a Conservation Officer met with the complainant and learned a vehicle had just drove by, stopped and taken a few shots with what he believed was a .22.
The CO patrolled this location and was able to apprehend a driver. The suspect was confirmed to have a .22 rifle unloaded in the vehicle and a valid hunting licence.
After a quick site investigation, evidence was collected to prove that not only did he fire the gun within 100 meters of the dwelling, he had killed a Columbian ground squirrel which are closed to hunting on Crown Land.
The suspect was issued a $345 ticket for 'discharging a firearm in a no shooting area'.
COs believe the individual dealt with is not the same party that was originally reported.
The Conservation Officer Service would like to remind hunters to be mindful of the general safety rules such as no shooting or hunting within 100 meters of a dwelling house and to know what wildlife are open to hunting by consulting the Hunting Regulations.
Please report any suspicious activity in the backcountry to the Report All Poachers & Polluters hotline at 1-877-952-7277.
– From the Conservation Officers Service