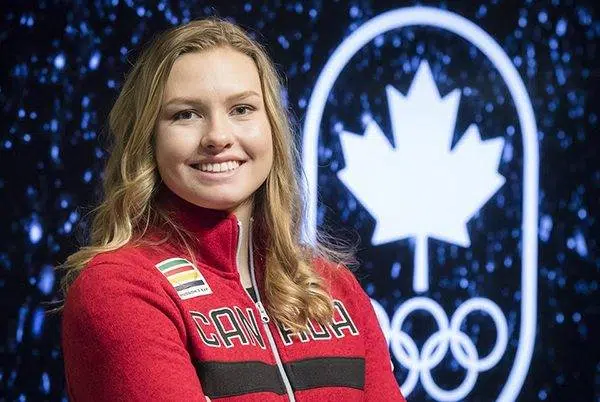 A ski cross racer from Cranbrook has been named to the Canadian National team.
India Sherret says it didn't come as a surprise after a strong 2017-18 season on the World Cup circuit.
"I was fairly certain I would be named to the team this year, I mean I had some really exceptional results for my first year on the World Cup circuit so I wasn't really questioning that I guess." explains Sherret. "At the same time it's always nice to sort of see it there on paper and be able to share it with everyone."
India Sherret placed third in a World Cup Ladies' Ski Cross event in January 2018.
The 21-year old is back on the hill after crashing in her Olympic debut at the Pyeongchang Games.
Sherret says it's mind-blowing how fast she's recovered.
"I got back in the gym a little over a month ago, I had like two weeks in the gym and then I was back on skis." says Sherret. "Everything progressed so well and so quickly just because there were no complication from my injury so it was great."
Next season starts NOW Here's your 2018-19 Alpine Canada Ski Teams : https://t.co/ucXmT64GvR

— Alpine Canada Alpin (@Alpine_Canada) May 15, 2018
Sherret says her focus this summer is training for the next World Cup circuit.
– India Sherret, Team Canada ski cross racer