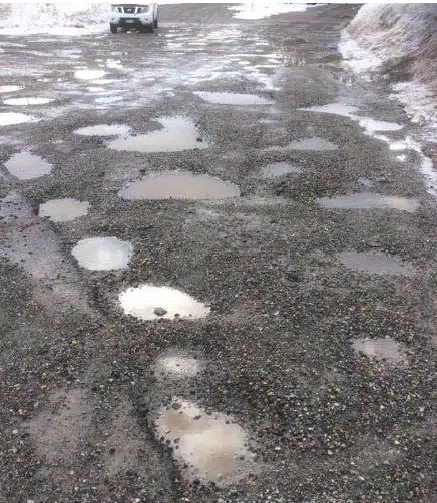 The Kimberley Nordic Club is frustrated with dangerous pot holes in their parking lot.
The Nordic Center says it attracts hundreds of people to the community ever year, who are greeted by what they call a terrible parking lot owned by the city.
President Derm Kennedy says its shameful for tourists to have to deal with potential damages to their vehicle at a popular destination.
"They get stuck with their vehicles. We had school buses stuck there, we've had SUVs stuck there this winter because of lack of snow clearing," "Then I receive emails about how people really enjoyed the ski trails, but they are under the impression that its the Nordic centre's parking lot and I have to make it clear to them that its actually the city's lot."
Kennedy has turned to the City, asking them to fix hazardous pot holes in the parking lot outside their facility.
He hopes the issue can be addressed this summer.
"Its owned and maintained by the city. Its also used by other user groups. During the winter, its the main area to park when accessing the Nordic Trails. The club has been quite upset with the lack of maintenance," Kennedy says.
Kennedy says the city needs to give the Nordic Centre a higher priority for snow clearing.
He also hopes to see a larger lot developed over time for more space.
– Kimberley Nordic Club President, Derm Kennedy