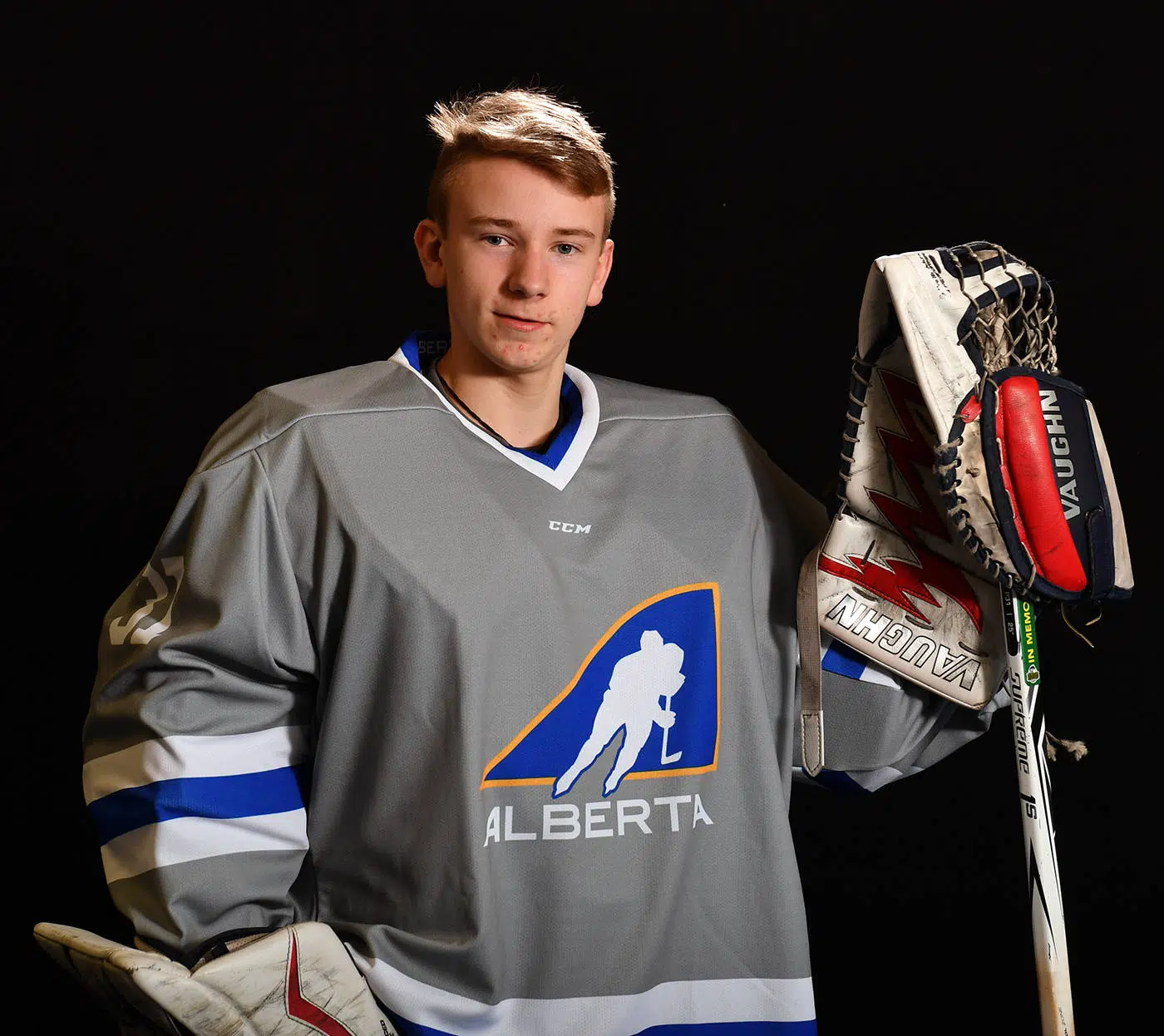 An Elk Valley goaltender says being drafted into the WHL is a dream come true.
Fernie product Tyler Palmer was selected in the 10th round (215th overall) by the Spokane Chiefs in the 2018 Bantam Draft.
Palmer says he's excited to prove he belongs in the league.
"I like to play the puck, control rebounds and challenge the shooter as much as possible."
Palmer played for Lethbridge Golden Hawks Bantam AAA last year where he posted a 2.40 goals against average in 18 regular season games.
The Fernie-born puck-stopper stands at five-foot-nine and weighs in at 158 pounds.
The 14-year old says it's a dream come true to reach this point but he's got even bigger aspirations.
"I want to play in the WHL and then after that play pro and try and make it to the NHL."
– Tyler Palmer, Spokane Chiefs draft pick
(Photo courtesy of LA Media)