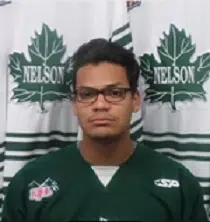 The Fernie Ghostriders new general manager has made his first move.
Jeff Wagner believes forward David Sanchez is a versatile player that brings speed and grittiness.
The Riders picked up Sanchez from the Nelson Leafs for a player development fee last week.
Wagner says the 19-year old is solid on both ends of the ice.
"He has good defensive abilities but also adds an offensive punch." explains Wagner. "That's kind of what we were looking for in an addition."
Wagner says the 19-year old adds competition heading into the upcoming season.
"We're coming into main camp ready to push the pace and we want to get back on a winning track so adding a guy like David will definitely bring the competition up for the returning guys and then with guys coming in trying to make our team in main camp, he adds that piece as well." says Wagner.
Sanchez posted 12 goals and 15 assists in 62 contests with the Leafs last season.
– Jeff Wagner, Fernie Ghostriders head coach/general manager