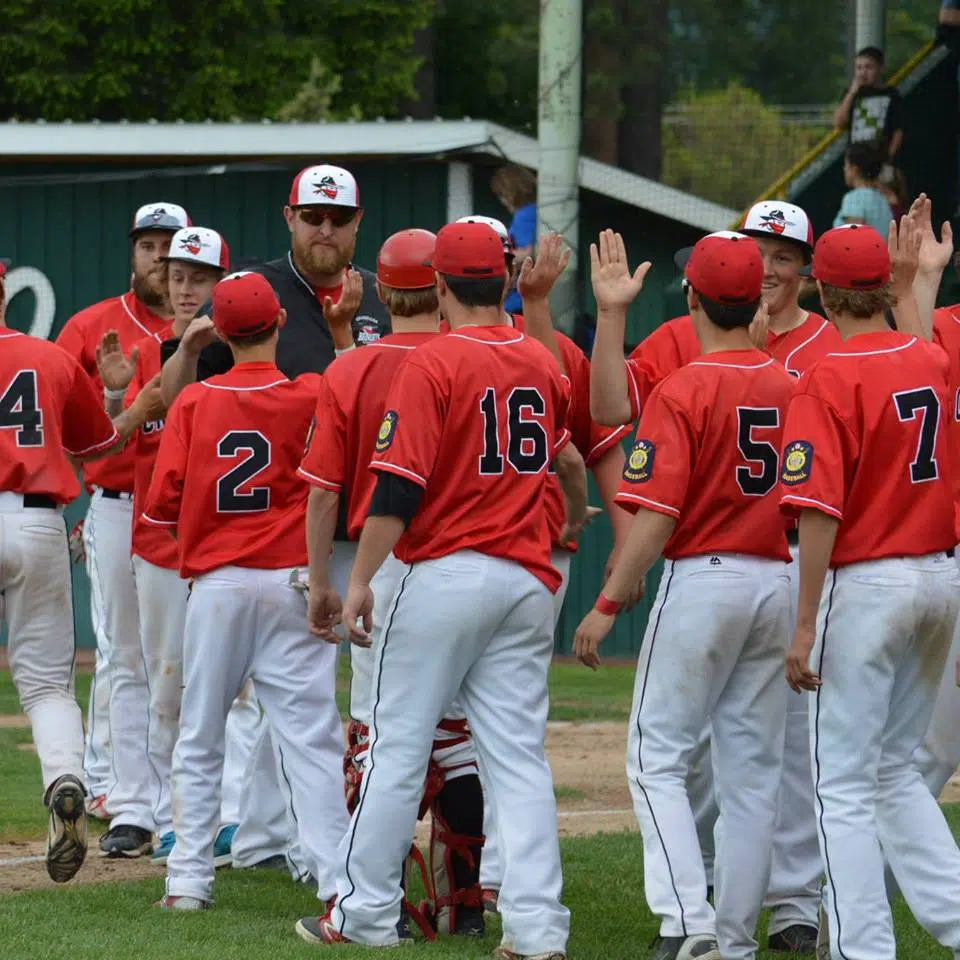 The Cranbrook Senior Bandits came away with a two-game split against the Calgary Redbirds this weekend.
The Senior team opened the series with a 6-2 loss Saturday but rebounded with an 11-0 mercy win Sunday.
Head Coach Paul Mrazek says on Sunday they did the three things they need to do to win.
"You have to throw strikes, you have to make routine plays and you have to put the ball on the ground." explains Mrazek. "If you do those three things every game you're going to be in it and you're going to have a chance to win every game."
Mrazek says they also hit much better with runners on base Sunday.
"You can't just be up there swinging big." says Mrazek. "You [have] to swing for the situation, you [have] to swing for the scoreboard, you [have] to swing for the team, and not for yourself. Our guys are getting that and we're putting the bat on the ball much better."
Meanwhile the Junior Bandits dropped a pair of games to the same Redbirds team on home turf.
The Junior squad lost 11-8 Saturday and were squashed 17-6 Sunday.
– Paul Mrazek, Cranbrook Senior Bandits head coach