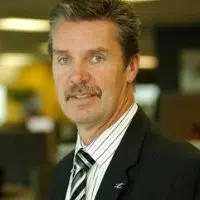 The new president of the Columbia Valley Rockies wants to the club to take a step forward on and off the ice.
Brett Holt was announced the team's new president last week.
Holt says he's already begun work for the upcoming season.
"Our team came off a pretty successful season last year, this year's our 40th anniversary and I think we're putting together a lot of interesting things for our fans, volunteers, billets and our kids." says Holt. "We've also seen a couple of our kids develop and get picked up into college so the program is in really good stead right now and I look forward to working with the team and hopefully taking it to a higher level."
Holt says he's already had discussions with the Board of Directors and Head Coach Wade Dubielewicz about his priorities moving forward.
"I have an expectation, as does Wade, that we put a better product on the ice, we develop more kids, at the end of the season we see more going to either Junior A or down to the colleges." explains Holt. "Hopefully we drive more success in the back end: we get more volunteers, more billet families and provide a really entertaining time for the community."
Previously, Holt worked in telecommunications for Telus. He has been profiled by Financial Post and Logistics Quarterly in the past as well.
Holt has lived in the Columbia Valley for over 40 years and has been involved with the Rockies as a volunteer and billet since 2016.
– Brett Holt, Columbia Valley Rockies president

(Photo courtesy of Columbia Valley Rockies)