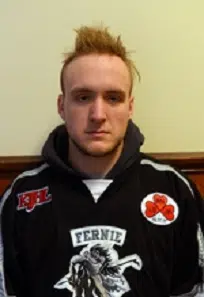 A former Fernie Ghostrider is taking his talents stateside.
Defenceman Grayson Neufeld announced his commitment to the Minot State Beavers of the American Collegiate Hockey Association on Wednesday.
The 20-year old blue liner posted five goals and 14 assists in 44 games with the Riders in 2017-18.
Neufeld also amassed 102 penalty minutes last season.