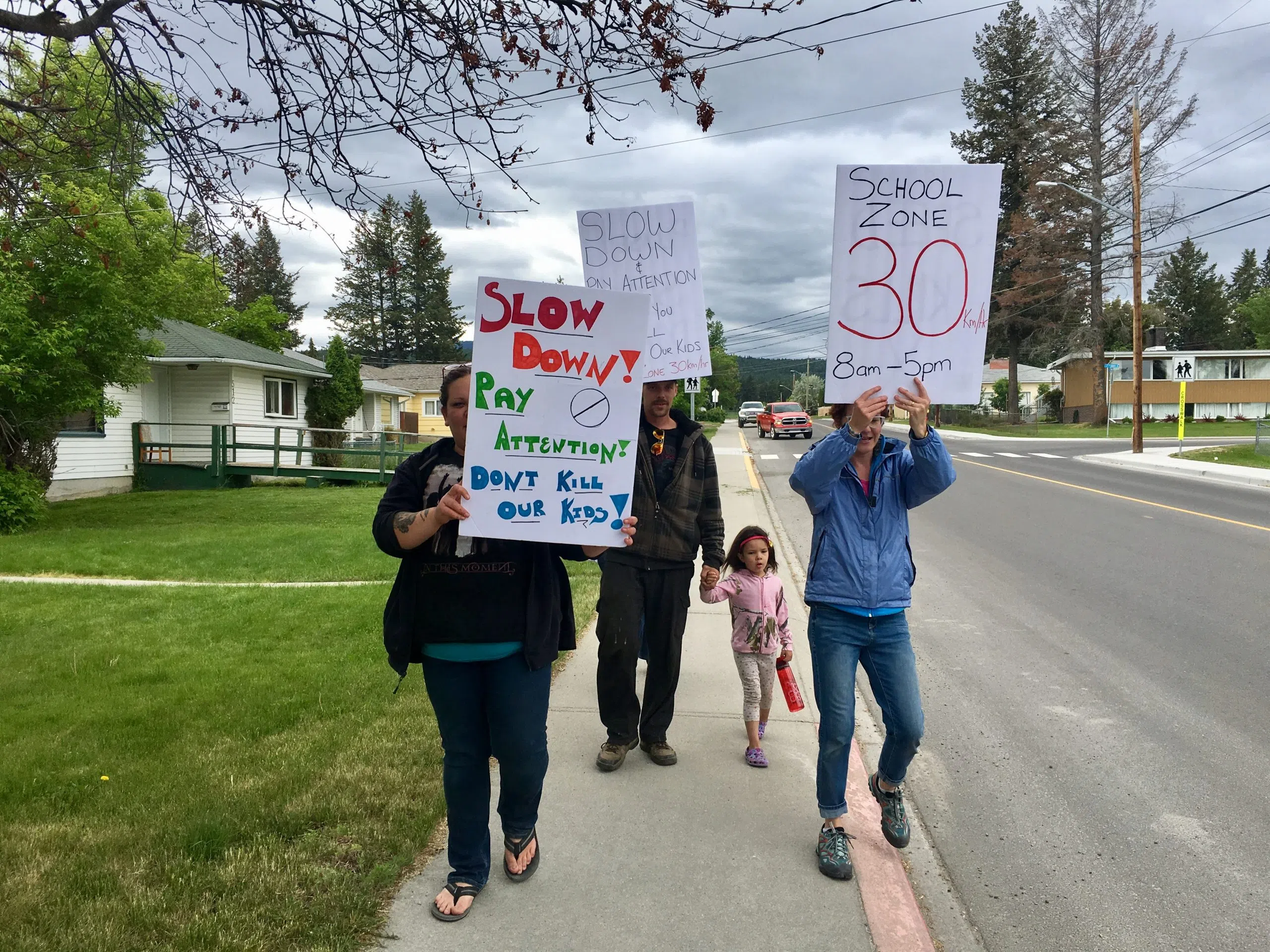 Concerned parents rallied at Amy Woodland Elementary in Cranbrook to tell drivers they've had enough.
This after Traffic Susie, a plywood sign representing a child crossing the street, was hit by a vehicle last week for the tenth time in five years.
Jennifer Pierre organized a protest outside the school Thursday, calling on drivers to look up from their phones and pay attention to the road in front of them.
"Its terrifying already as a parent coming home when your child has practiced a lockdown drill during the day. Its even more terrifying knowing that they come out of this school and they might get hit by a truck, they might get hit by a distracted driver making a last minute text at 5 pm to say they are coming home for dinner. Well, that child won't ever come home for dinner if they are dead.
Pierre wants drivers to pay attention as they near school zones and put their phones away.
Pierre claims a driver was even looking at their phone while protesters marched up and down the street.
She's also worried about people ignoring the school zone and driving well above the posted speed limit.
– Concerned Cranbrook parent, Jennifer Pierre