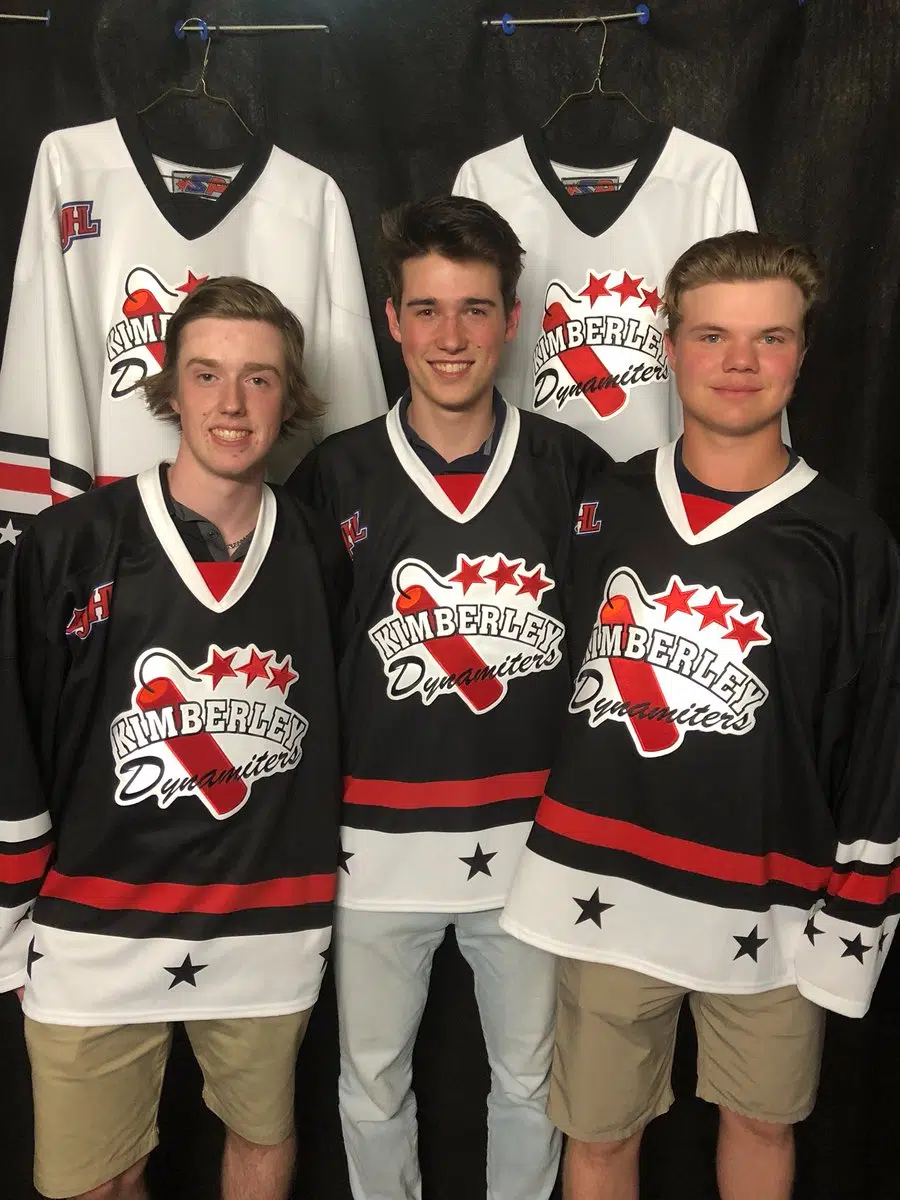 The Kimberley Dynamiters added three local talents to their roster on Friday.
Kimberley's Braiden Koran and Cranbrook's Jackson Bohan and Erik Delaire all committed to the Nitros for the upcoming season.
Head Coach & GM Derek Stuart says not only are they all local, but they're all very skilled players.
"It's important that we're able to get three such high profiles and excellent players that are local." says Stuart. "I think it's a big benefit to them and to the team that they played with us last year and played in important games."
Koran and Delaire both played with the Dynamiters in the league final and Cyclone Taylor Cup last season.
Koran played 11 games in total with Kimberley last season while Delaire played six and Bohan suited up for five.
"They can play and they played well, they contributed, they didn't look out of place whatsoever and I think if our team wasn't so strong last year we probably would've kept all three of them to be honest with you." says Stuart.
Koran played on the East Kootenay Midget regional team while Bohan and Delaire played for the Kootenay Ice Midget AAA team in Trail.
Bohan put up nine points in 33 games on the blue line last season while Delaire plastered 26 points in 38 games and Koran posted 17 points in 19 games.
– Derek Stuart, Kimberley Dynamiters head coach and general manager