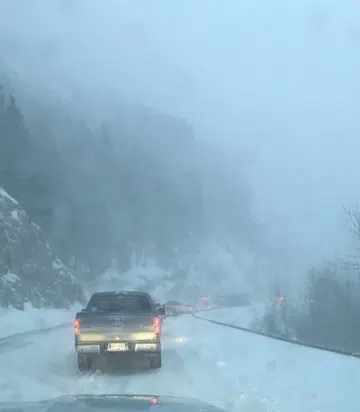 If you're heading to the West Kootenay or beyond, you could see snow on your journey this weekend.
Environment Canada has issued a special weather statement for areas around Kootenay Lake and the Kootenay Pass.
They say we could see 10 to 20 millimetres of rain Friday and Saturday, with a sudden cold front turning that rainfall into snow and ice Sunday.
The recent stretch of dry weather could also increase the risk of surface run-off and localized flooding.
Drivers are advised to be aware of the conditions before they head out.
(Photo of snowstorm on Kootenay Pass this winter, hopefully not the level of snow seen this weekend)