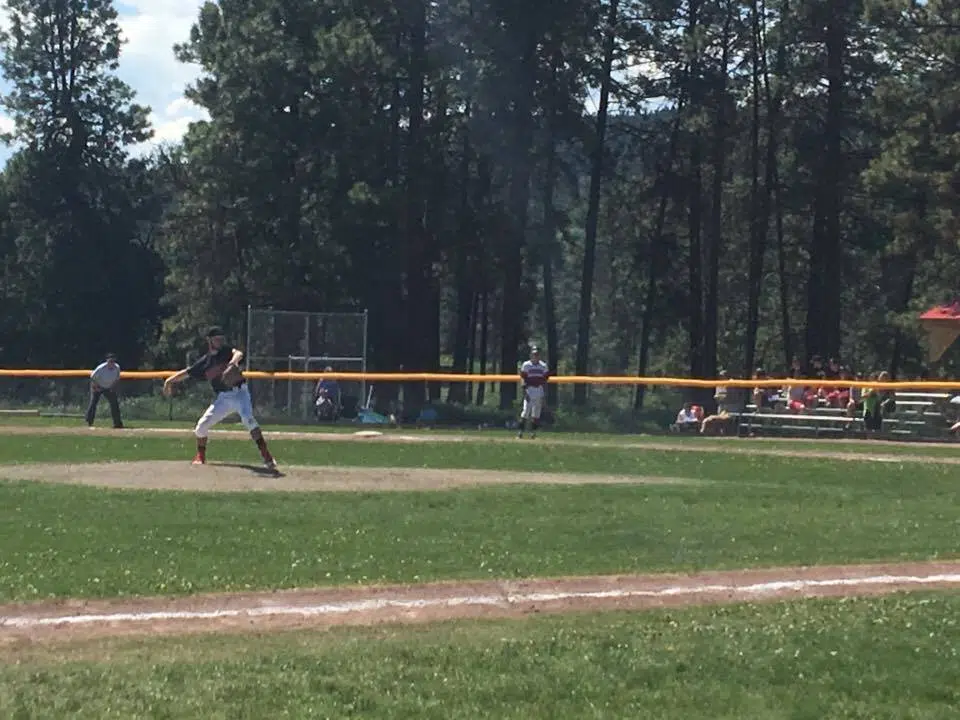 The Cranbrook Junior Bandits hit the road once again this weekend.
It's the second of three consecutive weeks where the "B" squad finds themselves playing away from home.
The Junior Bandits play a doubleheader against Kalispell Saturday before travelling to Whitefish Sunday to take on the Glacier Twins.
"They know this is going to be our toughest weekend of the year so far." says Head Coach Robin King. "I think they're up for the challenge, they're ready to go."
Cranbrook is undefeated in conference play after sweeping the Libby Loggers last weekend.
King says they want to build off that momentum.
"We had some great pitching appearances last weekend and I think that really inspired the guys." says King. "I think the guys are realizing that we've been working hard on the pitching and that pitching is going to pay off and we're going to put some solid defence behind our pitchers."
The Junior Bandits played Kalispell twice in exhibition action where they won once and lost once.
– Robin King, Cranbrook Junior Bandits head coach