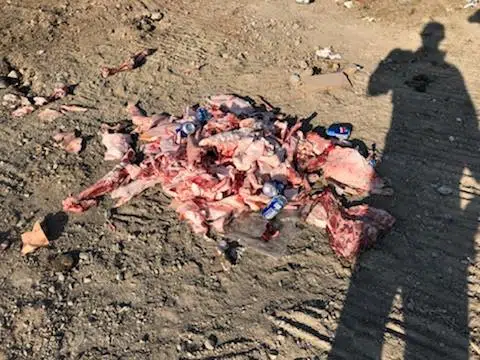 Conservation officers have made some recommendations to the Regional District of East Kootenay after rotten meat was improperly dumped twice last week at the Tie Lake Transfer Station.
The meat attracted grizzly bears to the site.
Solid Waste Superintendent Jim Penson says conservation officers believe more signage could be helpful.
"They recommend more beefing up on signage for now," Penson says. "They don't think the bears will be there very long because we removed the attractants, but that could be a couple of days."
Penson reminds residents that any attractants should be dumped in its proper bin.
He says the bin is emptied on a daily basis.
– RDEK's Solid Waste Superintendent, Jim Penson
(Photo from the Regional District of East Kootenay / Facebook)