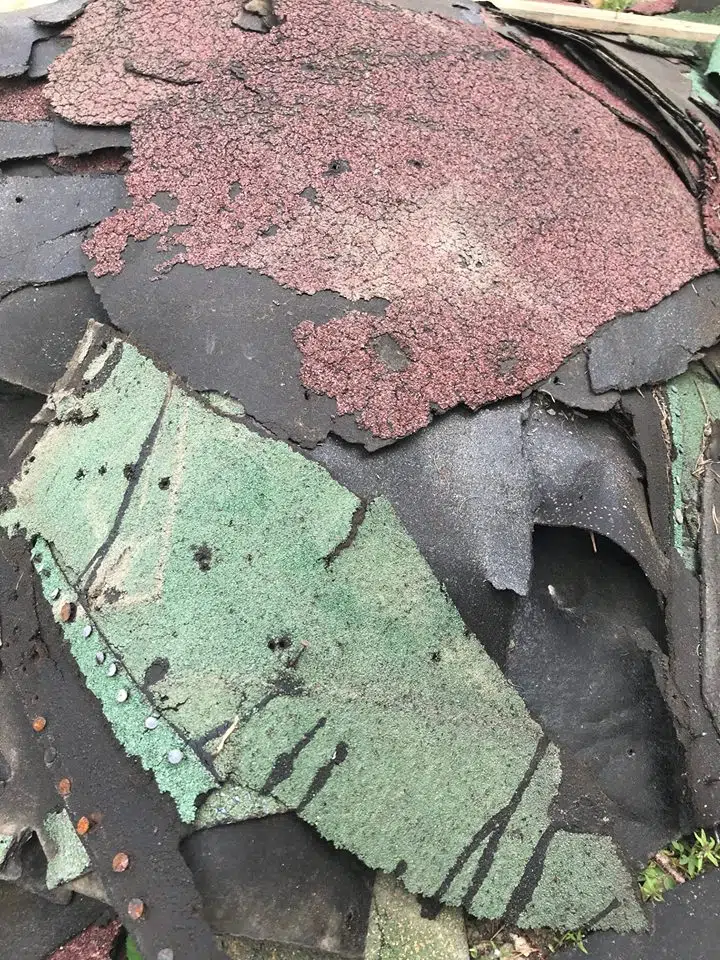 An investigation is underway after construction debris was illegally dumped on crown public land in our area.
The Conservation Officer Service says it looks like the debris came from the Kimberley area and may have been left by a contractor.
Officer Jeff Scott says "it was illegally disposed of in the Perry Creek area, just outside of Wyliffe. We're looking for some information or leads on whoever is responsible for this, whether it was a homeowner or contractor involved in illegally dumping on crown land for cheap disposal."
The pile consists of old roofing material, mainly red and green shingles, and new material which appears to be blue tin.
Scott says a reward is available for anybody who provides information to find the culprit or culprits.
If you recognize the material or have any information that could help further the investigation you should call the RAPP line at 1-877-952-7277.
– Jeff Scott, Conservation Officer, Cranbrook