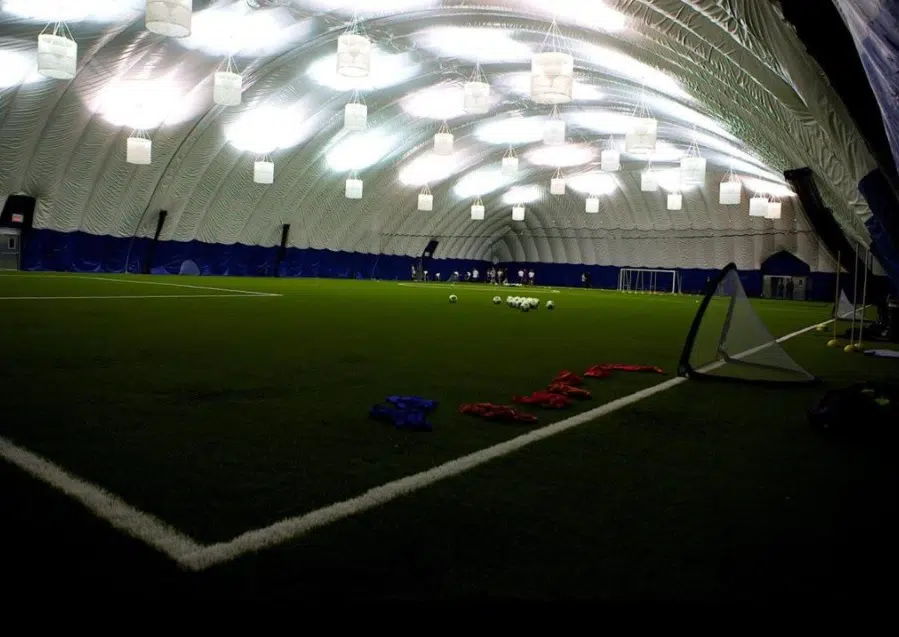 An open house for potential locations of an indoor sports facility in Cranbrook takes place on June 20.
The Kootenay East Youth Soccer Association kick started the initiative that will bring an air-supported dome to the city for field-based sports.
Over 650 thousand dollars in funding has been raised for the facility.
Potential locations for the dome are at Moir Park and Balment Park.
The open house takes place 5 to 8 PM at the Western Financial Place lobby.