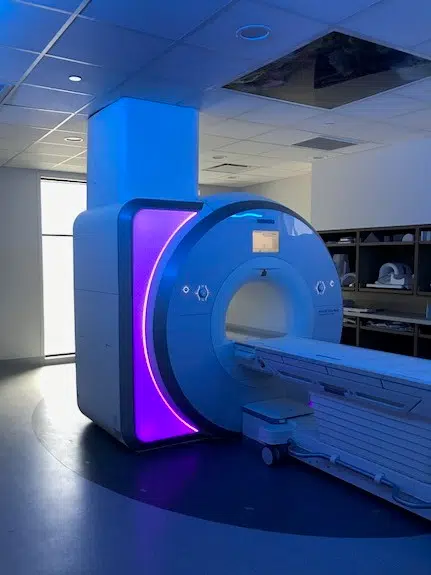 A new permanent MRI machine is in service at East Kootenay Regional Hospital in Cranbrook.
Health Minister Adrian Dix says the new machine will significantly reduce wait times.
"We've launched a province-wide surgical and diagnostic strategy which is designed to reduce wait times, and it really helps when you have an MRI in a busy community such as Cranbrook, so we're really pleased about that."
Dix says the new machine will help MRI testing increase from 1,300 to 3,000 exams a year.
The machine cost over $5.6 million.
A number of local health care auxiliaries and foundations helped with funds as well as the East Kootenay Regional Hospital District.
The new machine replaces a shared mobile unit which was in our region for one of every four weeks.
Dix says this means the portable unit will be able to serve other hospitals more often.
"Now it can provide improved access at Kootenay Boundary Regional Hospital and Penticton Regional Hospital, so instead of having three hospitals sharing it we have two hospitals sharing it which means that people in those communities are benefiting because we've opened a new MRI in Cranbrook."
Interior Health says this will allow EKRH patients quicker access to testing and treatment.
– Adrian Dix, BC Health Minister