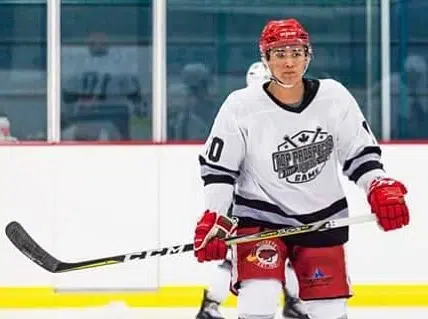 The Columbia Valley Rockies swapped players with a team from the island Tuesday morning.
Columbia Valley picked up 2000-born forward Johnny Elias from the Oceanside Generals in exchange for forward Tyler Nypower.
Elias split time last year between the Generals, Golden Rockets and North Island Silvertips of the BC Major Midget League.
He also competed in the KIJHL's 2018 Prospects Showcase.
Elias collected seven points in 25 Junior B games last season.
The departing Nypower finished his rookie season in Invermere with 29 goals in 35 games.
(Photo courtesy of Columbia Valley Rockies // Facebook)