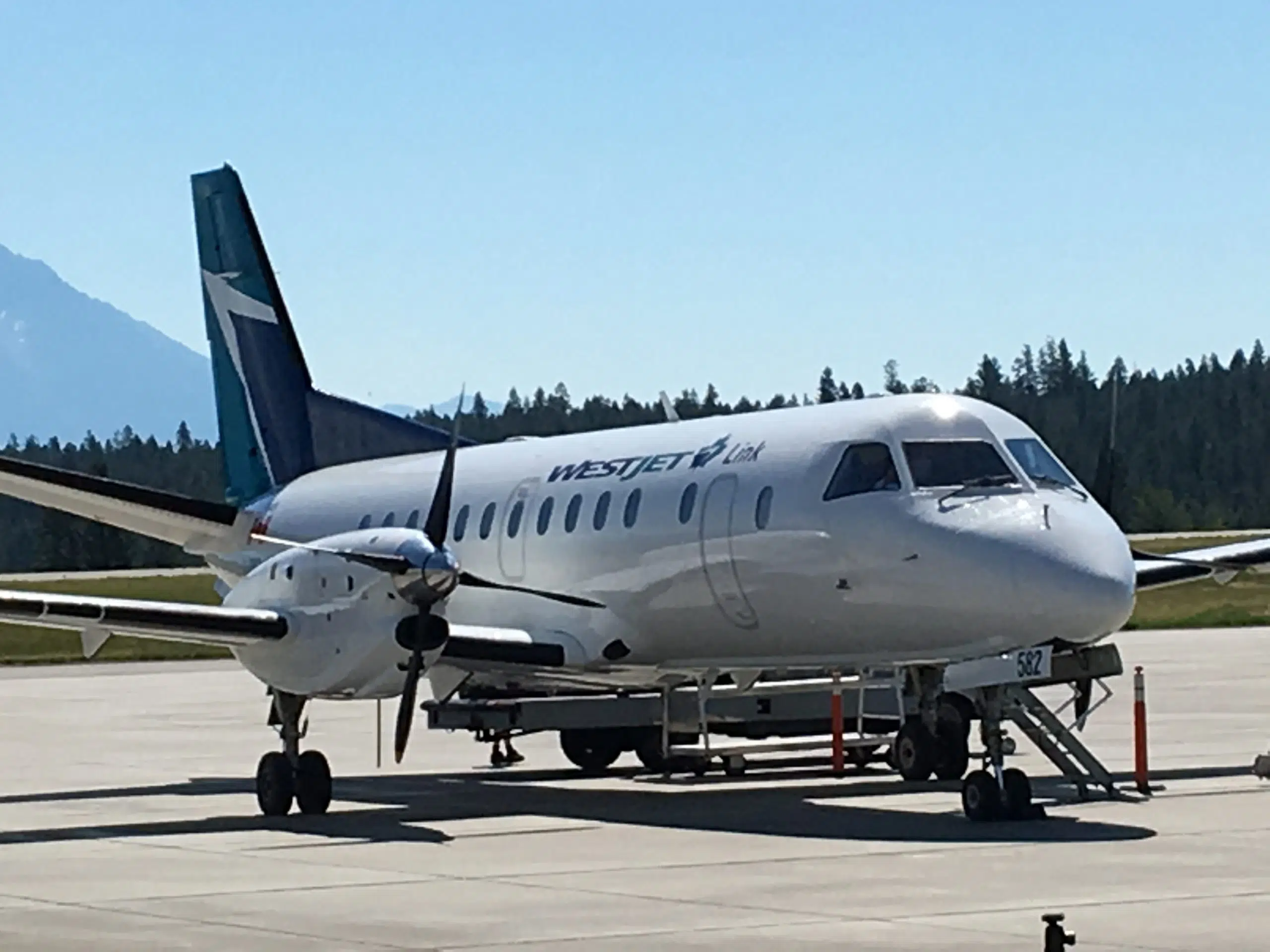 WestJet's new service at Cranbrook's Canadian Rockies International Airport is utilizing the proper fleet of aircraft to suit our market thanks to its partnership with Pacific Coastal Airlines.
This from WestJet's manager of public affairs Robert Palmer.
He says they've been trying to bring the service to Cranbrook for a number of years but the planes they had at their disposal were too large.
"WestJet is always looking for opportunities to bring service to communities of all sizes in Canada, but obviously there are constraints with respect to the size of aircraft. So what our partnership today with Pacific Coastal Airlines allows us to do, through a capacity purchase agreement, is have access to the right size of aircraft.
Palmer says the service between Cranbrook and Calgary will use the Saab 340-B planes.
"(It's) one of the most popular commuter aircraft in the world. It has 34 seats on it, so it's a little less than half the size of WestJet's smallest aircraft which is a Canadian-made, 78 seat Bombardier Q-400. So even that aircraft was a little bit too large for this market."
The new WestJet service at Canadian Rockies International Airport in Cranbrook launched yesterday with a ceremony that included a ribbon cutting and WestJet's landing of it's first flight here.
Click here to hear from airport manager Tristen Chernove.
– Robert Palmer – Manager of Public Affairs, WestJet