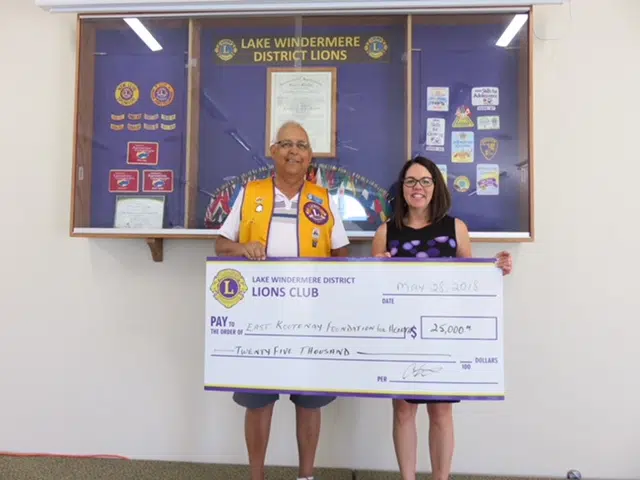 The East Kootenay Foundation for Health is embarking upon a mission to raise $300,000 to buy an important piece of equipment for the East Kootenay Regional Laboratory.
The campaign kicked off with a donation of $25,000 from the Lake Windermere District Lions which will go towards purchasing a MALDI TOF machine.
Executive director Brenna Baker says the unit helps provide fast results for patients dealing with bacterial infections.
"The MALDI TOF will rapidly identify organisms in blood cultures for patients who are critically ill, and they'll be able to determine what type of bacteria (usually under 12 hours) we'll have results back. So it's huge."
Currently, samples have to be tested in Vancouver and Kelowna and it can take about 2 weeks to obtain results.
"It's definitely going to be worth it, it's going to change length of stay in hospitals around our region, and the way course of treatment is taken with doctors for patients."
Baker says the machine will benefit all residents in the East Kootenay Interior Health region.
– Brenna Baker – Executive Director, East Kootenay Foundation for Health