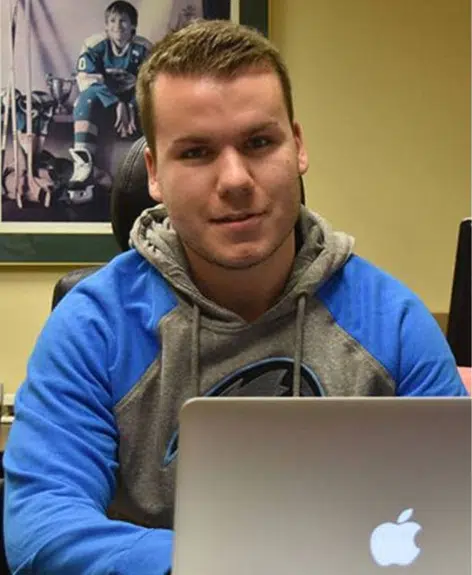 The Kootenay ICE director of scouting and hockey operations is excited to build on what he's accomplished in his first year with the club.
Jake Heisinger was given a five-year contract extension Monday.
Heisinger says he's excited to continue working with the growing amount of talent within the organization.
"I'm committed to helping the ICE win and providing the best player experience in the CHL." says Heisinger. "That's what my priorities are so whatever that may be, that's what I'm going to do."
Heisinger says they've made solid progress after one year but there's lots still to be done.
"We've made some progress in areas we wanted to." says Heisinger. "Looking forward, expectations for are group are going to continue to get higher and that goes with building a good team."
Manager of Scouting and Hockey Operations Taras McEwen was also given a three-year extension Monday.
– Jake Heisinger, Kootenay ICE director of scouting and hockey operations
(Photo courtesy of the Kootenay ICE)