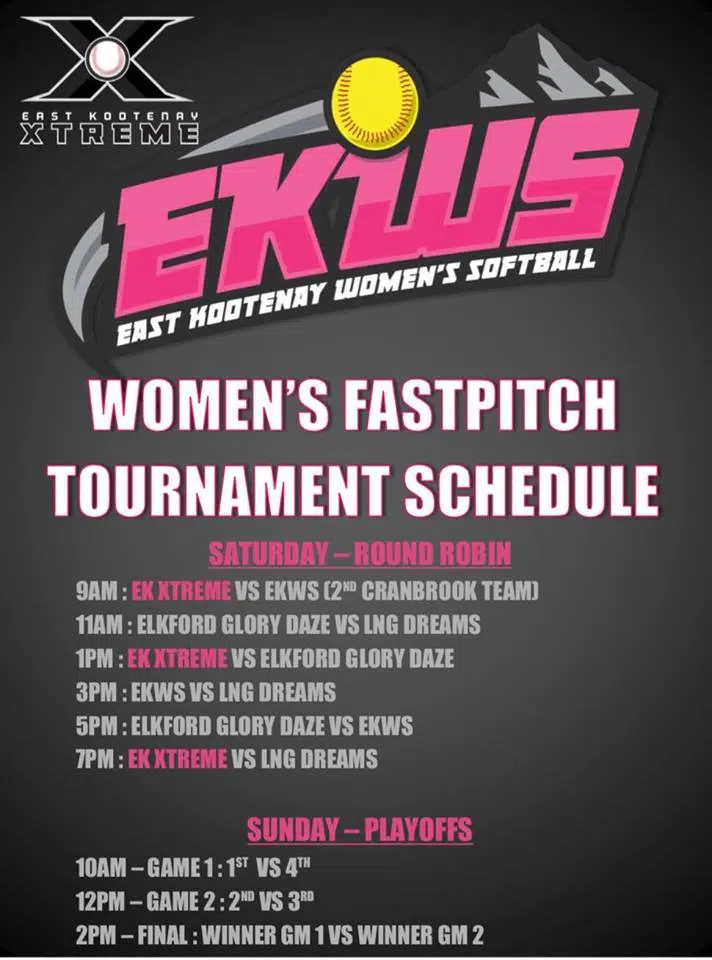 Four teams clash this coming weekend in the first women's fastball tournament in Cranbrook in years.
East Kootenay Women's Softball is hosting the four-team tournament.
Two Cranbrook squads will play along with a team from Elkford and another from Kamloops.
EK Xtreme catcher Jacqui Brown says it'll be a great weekend.
"There is a bit of a refreshment garden and we've got some raffles." says Brown. "We invited everybody to come out and support the girls."
Brown says it's exciting to see a fastball tournament return to the city.
"I've been out of the sport competitively for probably 20 to 25 years so it's great to see it come back." says Brown. "We'd like to see it become bigger and better next year but it's a start."
The tournament gets started Saturday morning and with the championship game scheduled for Sunday at 2 PM.
All games are to be played the Kismen Quad Ball Fields.
– Jacqui Brown, East Kootenay Xtreme catcher