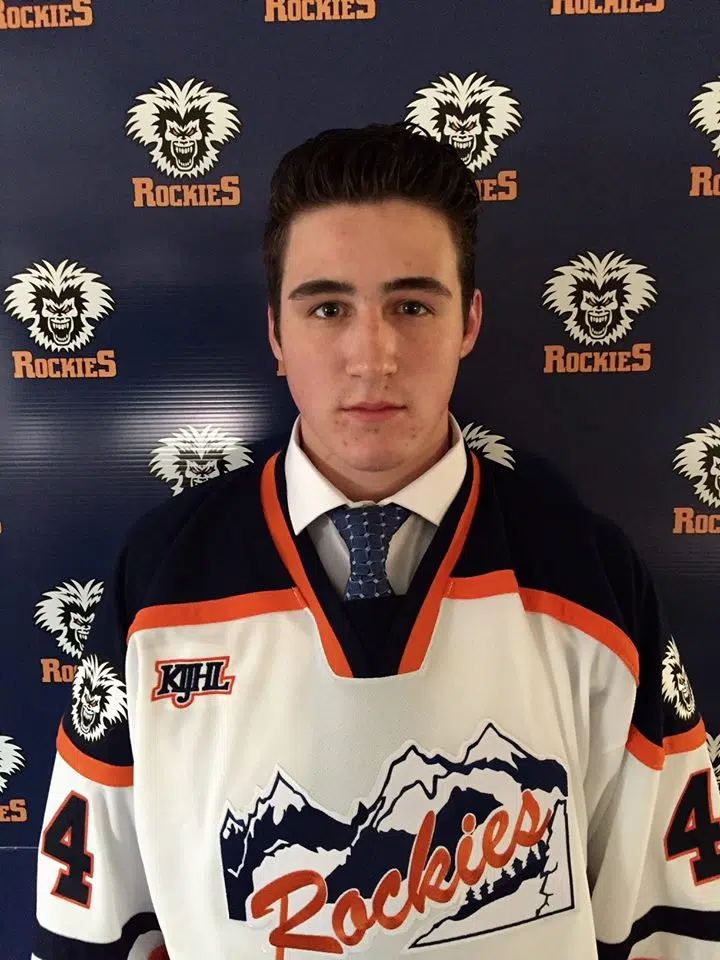 A former Columbia Valley Rockies defenceman is looking to bring his physicality to the Junior A level.
Seth Summers signed with the Battlefords North Stars of the Saskatchewan Junior Hockey League.
The six-foot-two, 194-pound blue liner says he's ready to face bigger, tougher competition.
"I know that the SJHL is a big league with a lot of farm boys and they like to throw their bodies around." says Summers. "I hope to do the same thing and participate in that."
The 18-year old put up 13 points and 138 penalty minutes in 47 games with Columbia Valley last year.
Summers says he learned a lot from Head Coach Wade Dubielewicz during his time in Invermere
"When I [went] to Invermere I started working a lot harder." says Summers. "You know you're going to make Junior A and you can get there through Wade and I think that helped me a lot."
He hopes to continue to bring physicality to the ice when he joins the North Stars in September.
– Seth Summers, Battlefords North Stars defenceman
(Photo courtesy of the Columbia Valley Rockies)