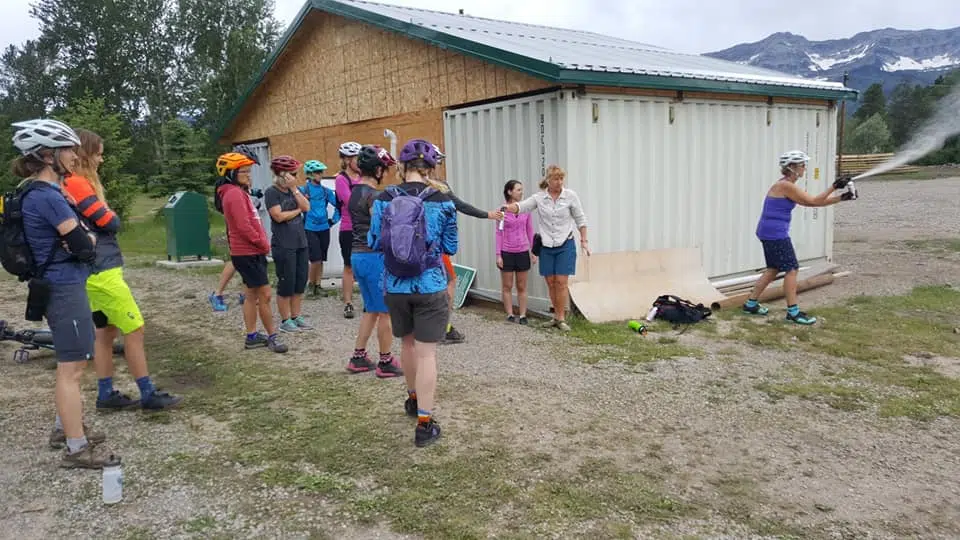 WildSafeBC wants to make sure Elk Valley residents can protect themselves from wildlife on area trails.
The Elk Valley branch is holding a clinic at the Fernie Bike Park at 6 pm Thursday afternoon to teach people how to use bear spray safely.
Coordinator Kathy Murray says they will be using inert bear spray for the free session.
She says it gives backcountry enthusiasts an opportunity to practice using the spray before actually getting on the trail.
(Picture from WildsafeBC Elk Valley's website)