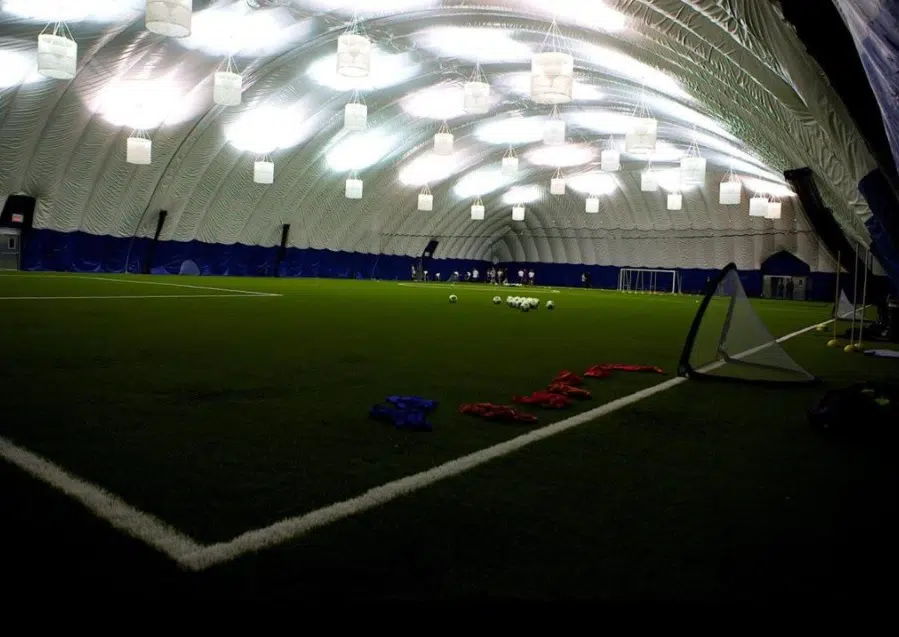 The Kootenay East Youth Soccer Association is worried about the future of their planned indoor sports facility as the City of Cranbrook has settled on their preferred location.
The city says Moir Park would be the best location for the indoor field space but KEYSA's committee chair Mike Robinson feels it's not accessible for morning users.
He says they hope the city will reconsider housing the facility at their preferred location, Balment Park.
Robinson says he can't speak for the city but adds "we're hoping that with some operational considerations looking at alternatives for layouts down at Balment that the discussion is not closed. We can really only speak for what we're thinking at this point."
Robinson says limited access to daytime users could result in annual losses of $35,000 – $45,000  in operational revenue if it's housed at Moir Park.
"Key to the success of this facility is the daytime users, as well as the number of hours you can operate" says Robinson. "We feel the further we move away from a central location, the further this is limited."
The project has received over $1 million in funds from various donors and KEYSA must consider the financial risk of building the facility at the city's selected location.
Due to delays in site selection KEYSA says construction in 2018 is unlikely.