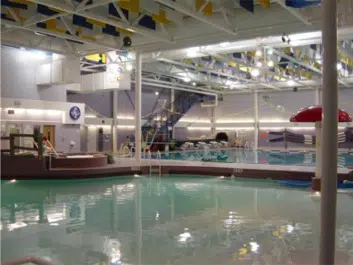 It appears equipment issues are to blame for delays in reopening the pool at Western Financial Place.
The City of Cranbrook says it will remain closed for an additional week and will reopen July 16.
The delivery of new LED fixtures is a main culprit for the delay.
Crews are also working on replacing the HVAC ducting system and upgrading the waterslide stairs.
The entire facility including the arena concourse will remain closed on the weekend of July 14 and 15.
Concourse walking is available Monday to Friday from 7:30 am to 6:30 pm while the closure is ongoing.
The city apologizes for any inconvenience the delays may cause.