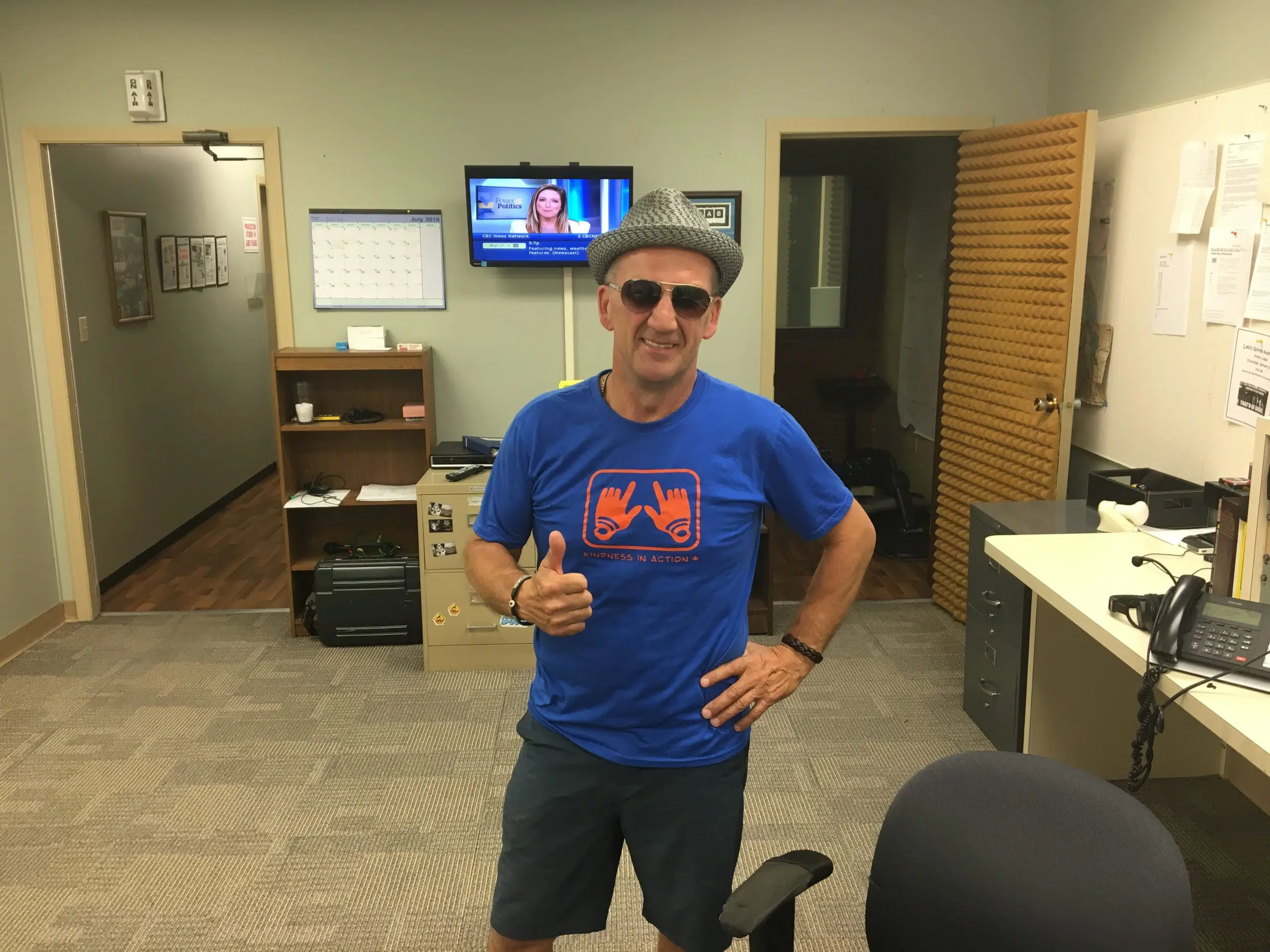 A Kimberley man is hoping to raise funds and awareness for testicular cancer and a number of other causes.
Dave Podmoroff is begining his bike journey across Canada tomorrow, starting at Spanish Banks in Vancouver.
While his main goal is to raise funds for testicular cancer, he says there's lots of other issues and causes that he'd like to shed some light on.
"We're tough guys, and we just don't like talking about things, and why shouldn't we? Things like depression and anxiety, there's lots of different cancers, a lot of people have been touched by a lot of different cancers."
He says his initial goal is to raise $1,000 but he would love to see $1 raised for every kilometer he travels.
He looks forward to starting his 6,500 km quest.
"I think the riding is going to be the easy part, the physical part. I'm going to have to dig deep, and all the encouragement I can get is going to be awesome. Sustaining myself, a bike and my trailer and step to the side and let things flow. For every uphill there's going to be a downhill."
Click on Podmoroff's
website
to help with donations.