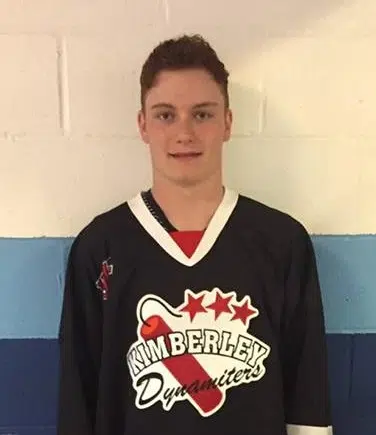 The Kimberley Dynamiters have added another local player to the roster.
The Nitros signed Cranbrook forward Carter Spring Wednesday morning.
Spring suited up for two games as an affiliate player for Kimberley last season.
Spring posted six points in 19 games with the East Kootenay Midget Tier 1 team last year.